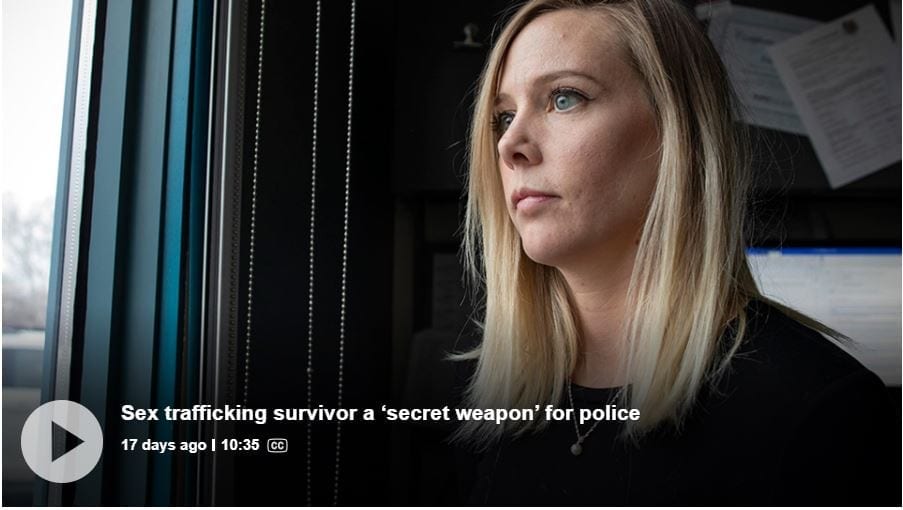 'My name is Karly': Sex trafficking victim joins police on front lines in battle against exploitation
Karly Church, 31, escaped the dangerous world of domestic sex trafficking when a police officer found her in a hotel room, and her two traffickers were arrested.
Six years later, Church now works as a crisis intervention counsellor with Victim Services of Durham Region, east of Toronto. She also teams up with Durham Regional Police detectives in the field to help underage girls and young women caught up in the heinous crime.
"I want to instill hope," Church says. "I want them to see that there is a way out, and there is the ability that they can reach any goal that they have for themselves. That you don't have to be stuck, that there are people who care."
Human trafficking is a fast-growing crime in Canada and one of the most difficult to beat.
According to Statistics Canada's latest figures, reports of the "most serious violation" of laws around human trafficking soared from a couple of dozen across the country in 2010 to 340 in 2016.
StatsCan adds that, "human trafficking is difficult to measure, due in part to its hidden nature. While there has been an increase in the number of human trafficking incidents reported by police in recent years, human trafficking remains highly underreported."
The majority of reported cases are in Ontario, and 93 per cent of the victims are female. Approximately 72 per cent of female trafficking victims are under the age of 25, and can be as young as 12 years old.
And the conditions police find victims in can be horrific.
Read the full story here: https://www.cbc.ca/news/canada/national-human-trafficking-1.5459509