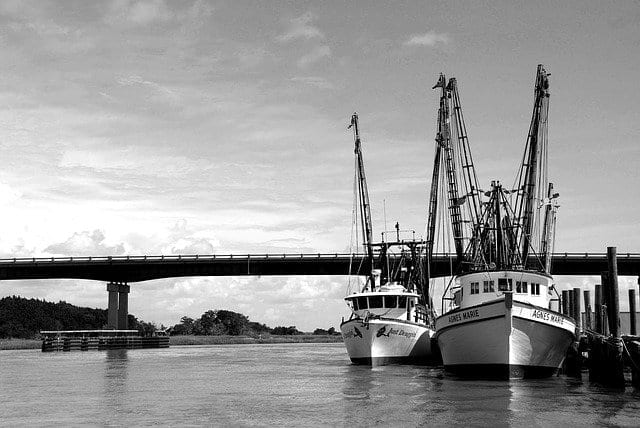 Misery at Sea
"Conducted over the course of more than a year, our investigations show that Taiwan's fishery supply chain is still tainted by human rights abuses, despite the law change in early 2017 to protect migrant fishers on Taiwanese vessels," said Yi Chiao Lee, Global Investigation Lead for the report at Greenpeace East Asia.
"This means there is high probability that tainted seafood is making its way into sushi shops and dinner plates in Asia, Europe and the Americas. There are no excuses. Taiwan's seafood industry must now act urgently to eliminate these appalling practices."
In the Greenpeace East Asia report, Misery at Sea, investigators from Taiwan and New Zealand found five members of the convicted human trafficking ring, Giant Ocean, living openly in Taiwan. Despite being considered fugitives, at least some of the individual members continue to be involved in the recruitment of migrant workers – predominantly from South East Asia – for Taiwanese fishing vessels, 
with the full knowledge and negligence of Taiwanese authorities
.
In evidence provided by local Taiwanese labor rights group, Yilan Migrant Fishermen Union, shocking new photo and video material was uncovered relating to the death of Indonesian fisherman Supriyanto. A healthy and relatively young man, Supriyanto, died in agony just four months after starting work on the Taiwanese vessel, Fu Tsz Chiun. The harrowing images show Supriyanto had been beaten and abused, yet Taiwanese authorities failed to properly investigate his death and there was no prosecution but 
unconvincing conclusion
. Despite his deteriorating condition, 
satellite data
 reveals that Fu Tsz Chiun continued with its business operations, including in the days immediately following his death. Taiwan's Fisheries Agency claims he simply died from sickness.
Read the full report
here.