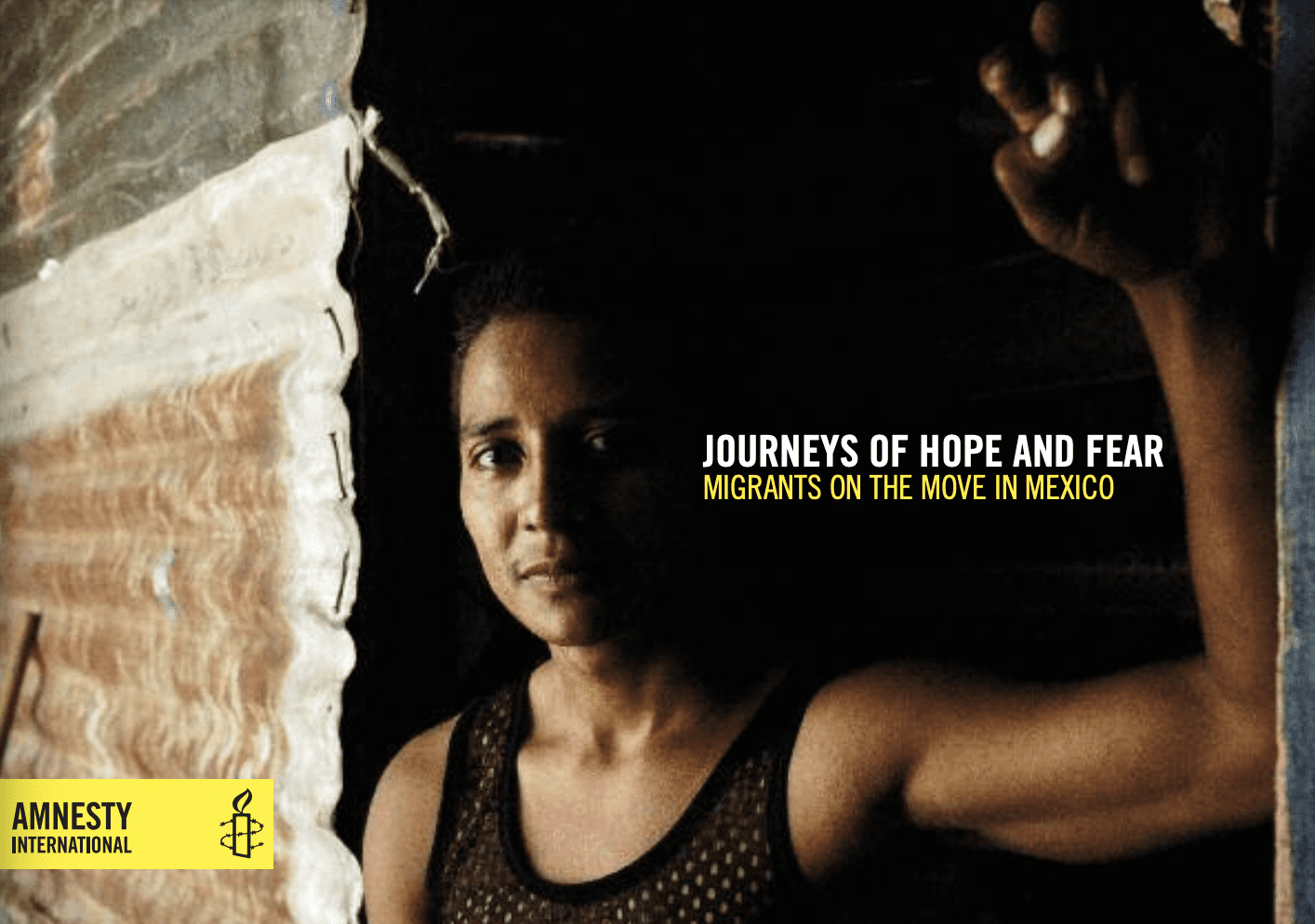 Journeys of Hope and Fear: Migrants on the Move in Mexico
Every year tens of thousands of people leave their homes in Central America and journey north through Mexico as irregular migrants. Driven by grinding poverty back home, they travel in hope of reaching the USA with its promise of work and a new life. but all too often their dreams are turned to nightmares as they brave one of the most dangerous journeys in the world.
The Dangers of the Journey
In August 2010, the bodies of 72 migrants from Central and South America were found on a remote ranch in north-eastern Mexico. the victims had been on their way to the USA in search of work and a better future. a survivor of the brutal attack said the killings began after the migrants refused to be coerced into working for one of the drug cartels operating in the area. the mass killings attracted the world's attention, opening a window on the brutality and violence routinely inflicted on thousands of migrants – Mexico's invisible victims.
Thousands of irregular migrants fall victim to beatings, abduction, rape or even murder each year. it is a testament to their determination to seek a better life for themselves and their families that despite the litany of abuses they encounter, many migrants will risk making the journey several times in order to achieve their aim. however, some disappear without trace, kidnapped and killed, or robbed, assaulted and thrown off speeding trains. criminal gangs are responsible for most of these crimes, but there is also evidence that in some cases Mexican officials are involved or complicit in the abuses.
For most of Mexican society, the deaths of irregular migrants, like their lives, remain largely hidden from view. For the families back home, there is little hope of ever finding out what happened.
Kidnappings, Threats, and Assaults
Kidnapping is a constant fear. thousands of women, men and children are abducted every year by the numerous criminal gangs that stalk the main routes used by migrants. The ransoms paid by desperate relatives have become a lucrative source of income for the gangs. Forced recruitment into criminal gangs is also apparently increasing.
Several migrants who had been kidnapped told amnesty international that they were so traumatized by their experiences that they had voluntarily handed themselves over to migration officials so they could be deported and avoid falling into the hands of criminal gangs again. Others had made their way back over the southern border, fearing migration officials might pass them on to gangs.
They described how the gangs operated with apparent impunity, regularly seizing more than 100 migrants at a time. the victims were forced to reveal the telephone numbers of relatives in Central America or the USA. The relatives were then contacted and given days to transfer money to pay the ransom. several of those interviewed described how migrants would be tortured or killed if the money failed to arrive on time.
Lack of official action to combat kidnapping and assault – whether due to a failure to prioritize the protection of migrants or to the acquiescence or complicity of corrupt officials – has allowed the problem to become entrenched.
Read more here.