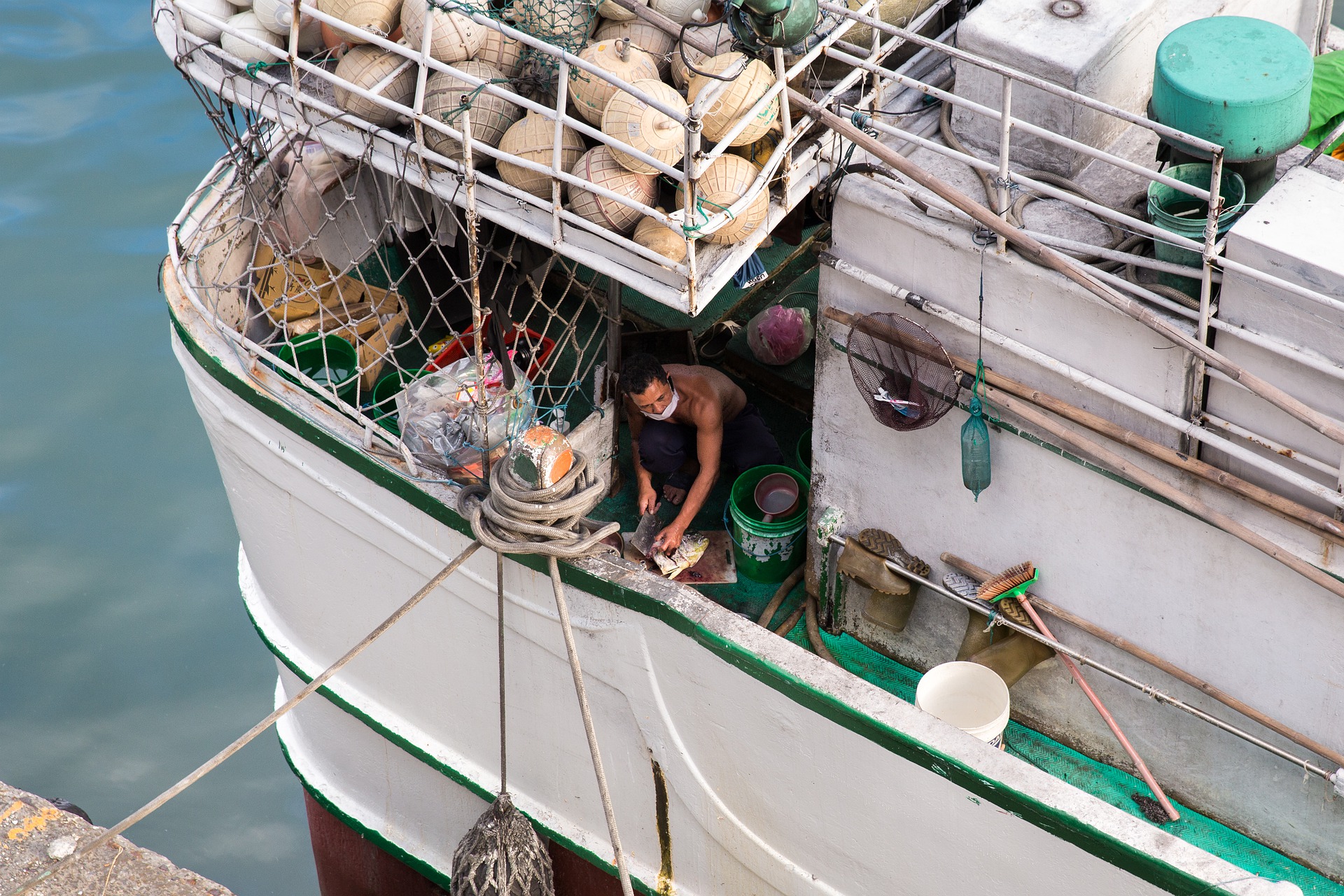 International Labor Rights Forum Sues Global Tuna Giant Bumble Bee Over False Advertising of 'Fair and Safe' Fishing Practices
WASHINGTON D.C. – Global Labor Justice – International Labor Rights Forum (GLJ-ILRF) today announced it filed suit against Bumble Bee Foods, LLC – North America's largest canned tuna brand and subsidiary of Fong Chun Formosa Fishery Company, Ltd. (FCF), a Taiwan-based seafood trader ranked as one of the top three in the world – over its false and deceptive marketing claims that it sources its tuna through a "fair and safe supply chain."
GLJ-ILRF's lawsuit alleges significant evidence that the canned-fish giant's supply chain is rife with forced labor and worker safety violations and demands Bumble Bee show that advertising is backed up by meaningful practices to protect workers, or otherwise cease making the deceptive marketing claims.
"Bumble Bee's false and misleading advertising is bad for workers and bad for consumers who want to buy ethically sourced products," said Jennifer (JJ) Rosenbaum, Executive Director of GLJ-ILRF. "There is a growing concern by consumers and the public about conditions faced by workers who produce global food supply chains. These workers should be able to work in decent conditions and provide a stable life for their families. At GLJ-ILRF, we will continue to expose false claims and demand meaningful action."
The lawsuit details evidence that Bumble Bee and its main supplier and parent company FCF have a long history of engaging in or allowing unfair and dangerous labor practices in the commercial fishing of the tuna consumers find behind the Bumble Bee label. Fishing vessels in FCF's supply chain employ fishing methods that are inherently dangerous, such as distant water fishing and transhipment. Working conditions in supply chains reportedly involve up to 34-hour workdays, inadequate sleep, withheld wages, and little to no food. In addition, there have been various documented instances of forced labor; illegal, unreported, unregulated (IUU) fishing; and even deaths of workers.
Despite the well-documented abuses, which are detailed in the complaint, Bumble Bee's marketing and advertising claim the company is "best-in-class" when it comes to worker safety standards and that its "mission" is to "champion sustainable fishing" throughout its supply chain.
"Deceptive marketing practices that falsely claim to ensure fair labor and worker safety standards are an impediment to meaningful efforts for change," said Kimberly Rogovin, Senior Seafood Campaign Coordinator at GLJ-ILRF. "As a market leader, Bumble Bee is able to use its 'fair and safe' claims to convince wide swaths of consumers without needing to change its company's purchasing habits, and to shut out the efforts of advocacy groups and competitors for genuine reform."
GLJ-ILRF brought suit under the District of Columbia Consumer Protection Procedures Act, which allows public interest non-profit organizations to bring consumer protection claims on behalf of consumers and the general public. GLJ-ILRF is represented in this case by Richman Law & Policy.
For more information on labor abuse in seafood supply chains, see GLJ-ILRF's report Labor Abuse in Taiwan's Seafood Industry & Local Advocacy for Reform, which illustrates egregious human rights abuses in Taiwan's fishing industry, and Time for a Sea Change, which discusses the problem of forced labor in the Thai seafood industry. More background information is also available here.
You can find a copy of the lawsuit here. 
###
GLJ–ILRF is a non-profit public-interest organization dedicated to achieving dignity and justice for workers worldwide. GLJ-ILRF focuses on enforcing labor rights and promoting decent work conditions consistent with best practices and ILO standards in the low-wage sections of global supply chains such as commercial fishing. GLJ-ILRF engages in research, policy work, advocacy, and education of the public and consumers.