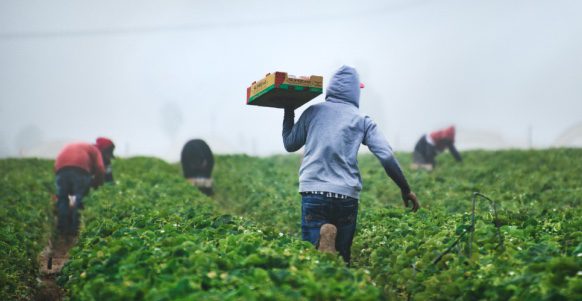 Instead of living the American dream, migrant teens are "living the American nightmare"
An investigative journalism piece from PBS recently uncovered evidence that migrant teens arriving at the U.S. border are being exploited by hiring agencies in the seafood processing sector as a source of cheap labor.  
Businesses think child labor = cheap labor
The Public's Radio interviewed more than two dozen migrant teens who described working overnight shifts, killing, cleaning, and weighing crabs. The teens reported they got to sleep for a few hours before waking up to go to school, where they struggled to stay awake in class. Then after school, they were picked up and taken back to the processing plant to work another overnight shift in an endless cycle of dangerous over-work and sleep deprivation.  
Fla. Rep. Kathy Castor stated: 
"Businesses are exploiting children as a source of cheap labor and preying on their financial desperation, this type of child exploitation must not be tolerated."  
An investigation by the Department of Labor found most of the migrant children are from Central America and are fleeing poverty and violence in their home country. They arrived under serious financial pressure including debts to smugglers and the need to send money home to their families in addition to supporting themselves. Desperate to start earning money and without adequate protections, the children are extremely vulnerable to labor exploitation and debt bondage, and businesses know it.