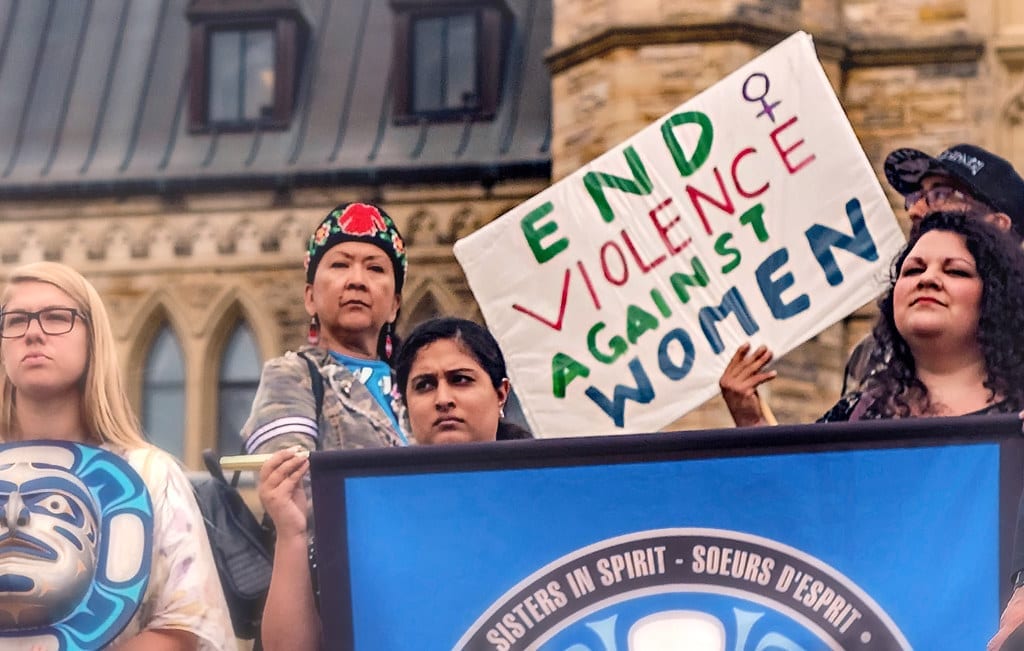 Human Trafficking of Indigenous Women and Girls in Canada: A Review of State and NGO Prevention Efforts
Human trafficking of Indigenous women and girls in Canada is a widespread issue across the country. Decades of state interventions have done little to stop the trafficking and sexual exploitation of Indigenous peoples and in some cases have contributed to the problem. A long history of systemic racism, discrimination and the socio-economic exploitation of Indigenous peoples by the state has created an environment where Indigenous women and girls are seen as other and less than their non-Indigenous counterparts, negatively impacting societal pressure to address issues of sexual exploitation (Sethi, 2007, p. 61).
Oppressive and harmful federal and provincial government policies including the Indian Act, residential schools, the sixties scoop1, over-representation of Indigenous children in the child welfare system2, and the underfunding of Indigenous social programs such as health care, legal services and infrastructure have negatively impacted Indigenous communities and families across Canada. These policies are contributing factors to high rates of depression, substance use, unsafe housing, low education rates, high rates of domestic abuse and violence, poverty, and intergenerational trauma, leaving many Indigenous women and girls at a high risk for sexual exploitation (Sethi, 2007, p. 61).
The Indigenous Services Canada Family Violence Prevention Program (FVPP) works to address issues of violence and exploitation through survivor focused services.
Funding is allocated to programs through calls for proposals that meet guidelines set out by the federal government. Proposals that center around anti-human trafficking efforts are few, however, the client believes there is space for these proposals and for the FVPP to address human trafficking through their funding. The client for this report believes that awareness of human trafficking for women and girls leaving Indigenous communities may be an important gap that needs to be addressed (ISC, FVPP, 2017).
This report was developed to examine current anti-human trafficking efforts and to determine where and how the FVPP can best facilitate change. To accomplish this, this report examines a range of literature published up to 2018, reviews five anti-human trafficking programs across Canada, and analyzes interviews from ten participants who work for anti-human trafficking programs.
This report seeks to answer the following question:
How can the Federal government best assist Indigenous women and girls transitioning from small Indigenous communities to off reserve living while supporting them to build awareness of the potential dangers of human trafficking in urban centers?
Read more here.