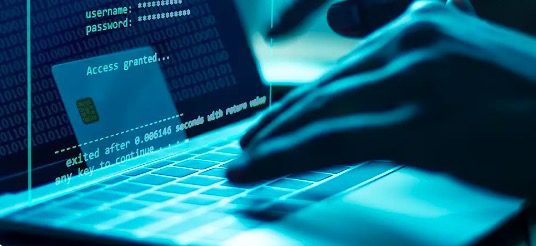 Human traffickers luring Ukrainian refugees on the web targeted in EU-wide hackathon
14 EU Member States joined forces during a joint action day to identify human traffickers searching for Ukrainian victims online
On 23 May 2022, an EMPACT coordinated online joint action day targeted criminal networks grooming Ukrainian refugees for sexual and labour exploitation via websites and social media platforms. Law enforcement authorities from 14 EU Member States* took part in this hackathon**, coordinated by the Netherlands. The investigators monitored different online platforms to detect criminal networks attempting to recruit vulnerable Ukrainian refugees.
The online investigations focused on the monitoring of posts offering help to refugees for transportation, accommodation and work. Dating sites and recruitment websites were monitored, as well as platforms offering sexual services. The countries bordering Ukraine focused on recruitment, transportation and accommodation of refugees, while others focused on platforms offering housing and jobs to refugees. During the action day, investigators identified suspicious advertisements targeting Ukrainian refugees, looked into tips received from citizens, reviewed indicators of potential trafficking of human beings for sexual and labour exploitation and updated their situational awareness on existing online platforms linked to trafficking activities.
Main figures:
125 online platforms monitored in total;
42 online platforms suspected for links to human trafficking checked;
6 online platforms linked to human trafficking checked;
9 suspected human traffickers identified;
9 possible victims identified;
15 new investigations initiated;
93 officers participated;
351 persons/user names checked.
The monitoring activities led to the identification of new trends, and gathered insights into the threat of sexual and labour exploitation of Ukrainian refugees. Suspicious activities were detected in a wide range of platforms, including in the Russian language. Different platforms were prioritised depending on the specific social media use per country.
Many online marketplaces and websites appear to be taking significant steps to combat the misuse of their platforms for trafficking Ukrainian refugees. However, law enforcement officers found a significant number of suspicious job offers targeting Ukrainian women, some of which described as 'photo shoots'. Investigators identified attempts to lure victims through offers of a 'bright future', which tricked them into sexual exploitation, or accommodation offers specifically targeted at Ukrainian refugees.
* Participating countries: Austria, Cyprus, Denmark, Germany, Hungary, Italy, Latvia, Lithuania, Netherlands, Portugal, Romania, Slovenia, Spain, United Kingdom.
** Hackathon: when a group of experts get together, in this case online, and work jointly focusing to find ways to solve, or to investigate the same defined problem in a limited amount of time.
Europol supported the coordination of the operational activities, facilitated the exchange of information and provided analytical support. On the action day, Europol activated a virtual command to facilitate the information exchange in real time, while a dedicated analyst cross-checked operational information against Europol's databases. This provided further investigative leads to the participating officers from involved national law enforcement authorities.
Tags
Operational coordination
Operational support
Information exchange
Analysis

Press Release
Empact
The European Multidisciplinary Platform Against Criminal Threats (EMPACT) tackles the most important threats posed by organised and serious international crime affecting the EU. EMPACT strengthens intelligence, strategic and operational cooperation between national authorities, EU institutions and bodies, and international partners. EMPACT runs in four-year cycles focusing on common EU crime priorities.