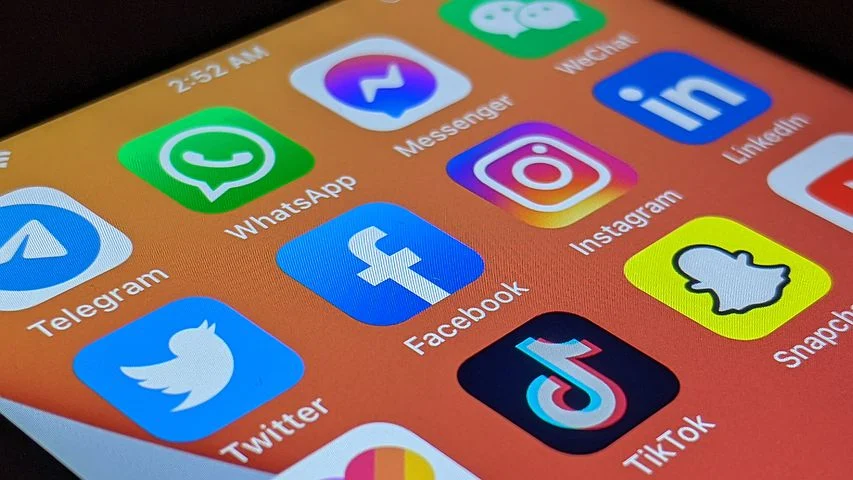 Human Traffickers and Drug Dealers Exploit Social Media to Expand Markets
The release of the so-called "Facebook Papers," redacted versions of Facebook whistleblower Frances Haugen's explosive testimony before the U.S. Senate Commerce Committee, reveals that the social media giant has struggled for years with limited success to rein in illegal activity on its platforms.
The global market for illegal drugs brings in more than $600 billion a year to its dealers, while some 21 million people worldwide are presently victims of trafficking for sex and labor. All three of these illegal markets are expanding by means of clever exploitation of social media.
The majority of online recruitment in active sex trafficking cases last year took place on Facebook, according to the Human Trafficking Institute. Perpetrators took advantage of the platform, using strategies like fake identities or phony job listings to identify and recruit vulnerable users.
"Human traffickers will go after communities that are vulnerable and have real needs," said Anjana Rajan, Chief Technology Officer of Polaris, a nonprofit that works to combat and prevent sex and labor trafficking in North America.
Those needs are heightened in users who are suffering from traumas, addictions or poverty, she said.
"They'll pinpoint what those needs are, and pretend to give it to them, whether it's a job or an apartment, a sense of love or a sense of belonging," Rajan said.
With COVID-19 driving worldwide economic financial instability and many people confined to their homes, internet usage increased. During the first six months of the pandemic, Facebook saw a significant spike in users, revenue and stock price. Researchers at Polaris observed simultaneous increases in both the labor and sex trafficking markets.
Meanwhile, access to drugs has become simpler than ever with online sales. In a 2019 survey of young people age 16-24 conducted on Facebook, Instagram and Snapchat by Volteface, a U.K. based advocacy organization that specializes in drug advocacy and research, 24% of respondents reported seeing illicit drugs for sale on social media, including (in order of prevalence), cannabis, cocaine, MDMA/Ecstasy, and Xanax.
Katya Kowalski, head of strategy for Volteface, told Newsweek that social media has become an increasingly popular medium to reach young people and sell them narcotics.
"Drug dealers will often use specific emojis to mean certain things," she said. "They will write out a message rather than typing it out, or post a picture of something that's written out so the algorithm doesn't pick it up."
The network-based incentives of Facebook applications push users to connect with mutual friends. Without proper oversight, this allows drug dealers to conveniently find interested customers. It also exposes people unknowingly to dangerous social networks.
With a friendly interface, direct messaging capabilities, and an extremely powerful networking effect, dealers and organizations have taken to platforms like Facebook and Instagram to quickly and conveniently expand their clientele.
"It allows drug dealing to take on a more professional look, and professionalize that network through legitimate business features like selling items and creating a brand identity," Kowalski said.
This ability to personalize and form "virtual trust" is a powerful tool, providing a significant level of access and familiarity. These tools are similarly leveraged by those involved in the trafficking of sex or labor.
Facebook reaches nearly one-third of the world's population, millions of whom are young people. The possibilities for exploitation are virtually limitless, and Facebook has struggled to consistently protect users' security.
Facebook whistleblower Frances Haugen's testimony before the U.S. Senate alluded to this point. The hearing sparked renewed calls for the $1 trillion company to face stronger federal oversight.
"A company with such frightening influence over so many people, over their deepest thoughts, feelings and behaviors, needs real oversight," she told the Senate Commerce Committee.
Haugen criticized the company for not doing enough to limit the spread of disinformation, flag harmful content and identify predatory accounts.
With billions invested into security measures over the past decade, today, the company relies on algorithms, third-party verification, user-filed reports and a specialized security team to monitor its platforms.
Unfortunately, these measures have had varying levels of success. With a limited capacity to monitor its rapidly growing user base, potentially harmful content is not always identified and removed.
Haugen alluded to that damage in her Senate testimony.
Responding to a question from Senator Richard Blumenthal, she said that, "Many of Facebook's internal research reports indicate that Facebook has a serious negative (mental) harm on a significant portion of teenagers and children."
While some might see this as a personal issue, mental health epidemics create vulnerable communities that are more easily exploited, Rajan said.
"If the feelings of insecurity and loneliness that Instagram is creating are amplifying that vulnerability, then that is a problem," she said. "That means that you're now creating a vulnerability that could be exploited by a trafficker."
Internal documents revealed by Haugen show that Facebook has known for years about the negative effects of its products. The company has completed its own internal reviews of its platforms, on subjects including illicit drug sales, sex and labor trafficking, and the potentially damaging effects on younger users' mental health — yet it has chosen to keep much of these results private, exercising the discretion to pick when and where to implement safeguards.
Haugen directly criticized these practices.
"Almost no one outside of Facebook knows what happens inside of Facebook," she said. "The company intentionally hides vital information from the public, the U.S. government and governments around the world."
Defending the company in a public blog post, Facebook CEO Mark Zuckerberg directly refuted these notions, calling many of the recent claims untrue, while claiming that "we care deeply about issues like safety, well-being and mental health."
Volteface's Kowalski said fixing the problem will require cooperation between the public and private sectors.
"Social media companies should work with the government, with police, and all sorts of other stakeholders to discuss and understand how to best kind of disrupt these markets being on social media platforms," she said.
Zuckerberg's public comments indicate he may agree, at least to an extent.
"I don't believe private companies should make all of the decisions on their own," he wrote in his blog post.
While individuals offer proposals on what should be done, it is time for stakeholders to come together to protect communities and make necessary policy changes, says Rajan.
"From a technical front, Facebook knows what they need to do. From a regulatory standpoint, the Congress knows what they need to do," she said.
"'Where is the moral courage to do it?' is the question," she added.
Read more here.