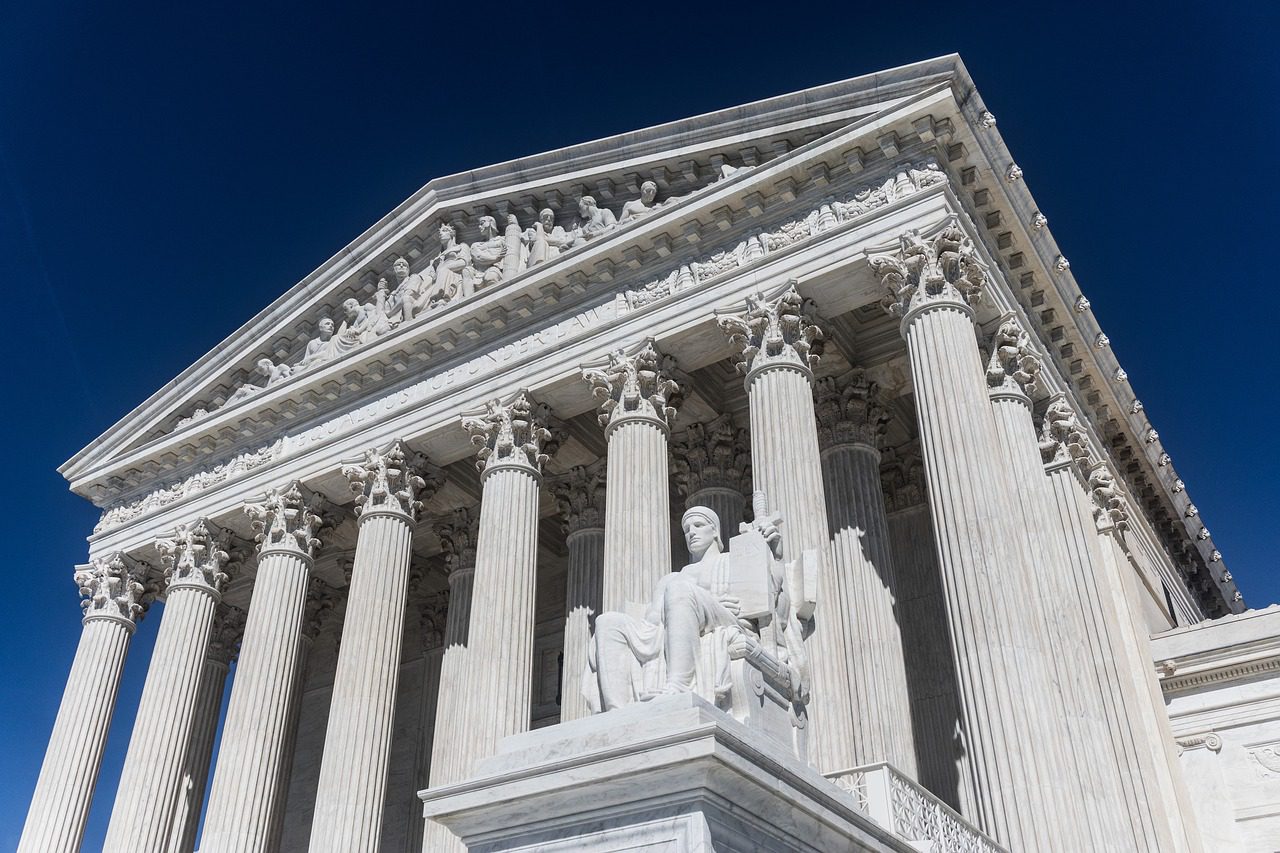 How the New Supreme Court Rulings Affect Human Trafficking
In June, the U.S. Supreme Court decided two cases that together increase protections for the LGBTQ+ community and undocumented immigrant youth – aka "Dreamers." These decisions are important, positive steps in the work to end sex and labor trafficking, both directly and indirectly. Legal protections, particularly employment protections, bolster economic empowerment which, in turn, helps keep people out of poverty – a key risk factor for being trafficked. Additionally, the rulings very directly remove certain threats that traffickers can use to control victims.
In the first case, the Supreme Court decided 6-3 that the landmark Civil Rights Act of 1964 bans employment discrimination on the basis of sexual orientation and gender identity. This decision will dramatically expand workplace protections as more than half of states lack state-level laws protecting LGBTQ+ people from being hired or fired because of their sexual orientation or gender identity.
Protections from employment discrimination for the LGBTQ+ community will help increase job stability for a vulnerable group. Transgender people in particular face immense discrimination, including in the job market. According to the National Center for Transgender Equality, more than 1 in 4 transgender people have lost a job due to bias and more than 3 in 4 have experienced some form of workplace discrimination. Twenty percent have had to turn to the informal economy for work, including selling sex and drugs. Workplace discrimination, along with many other obstacles, can make transgender individuals susceptible to exploitation as a means of survival. Legal protections, like those determined by the Supreme Court this month, help break down formal barriers to opportunity. However, workplace protections are only one step – without nondiscrimination protections for the LGBTQ+ community that extends to housing, education, credit, and more, our data shows that these communities remain disproportionately at risk of trafficking.
Just three days later, the Court ruled 5-4 that the U.S. administration acted improperly in terminating the Deferred Action for Childhood Arrivals program, known as DACA. Established by the Department of Homeland Security in 2012, DACA gives undocumented young people who were brought to this country as children the opportunity to work and go to school in the United States without the threat of deportation. The Court did not rule on the legality of DACA itself, and the administration does have other avenues to end the program. Permanent protections will require action by Congress. However, the decision provides additional protections to DACA recipients in the short-term.
Policies within the U.S. immigration system can help protect people from potential vulnerabilities, or they can increase those vulnerabilities. For the past eight years, DACA has provided legal authorization for hundreds of thousands of undocumented immigrant youth, allowing them to study, work, and contribute to their communities and our country without fear of deportation. The Supreme Court's decision has the effect, at least in the short-term, of allowing DACA recipients to continue to support themselves and their families without losing status or being deported. This is important because immigration status is a key vulnerability for human trafficking, used by traffickers to keep people under their control and deterring people from coming forward to seek help.
While we don't know exactly how these two decisions by the Supreme Court will have an impact on specific sex and labor trafficking situations, both court cases extend protections to groups who might otherwise be at high risk. Advancing legal frameworks that provide equal protections and minimize marginalization are crucial to addressing the vulnerabilities that lead to trafficking in the first place.
Read more here.