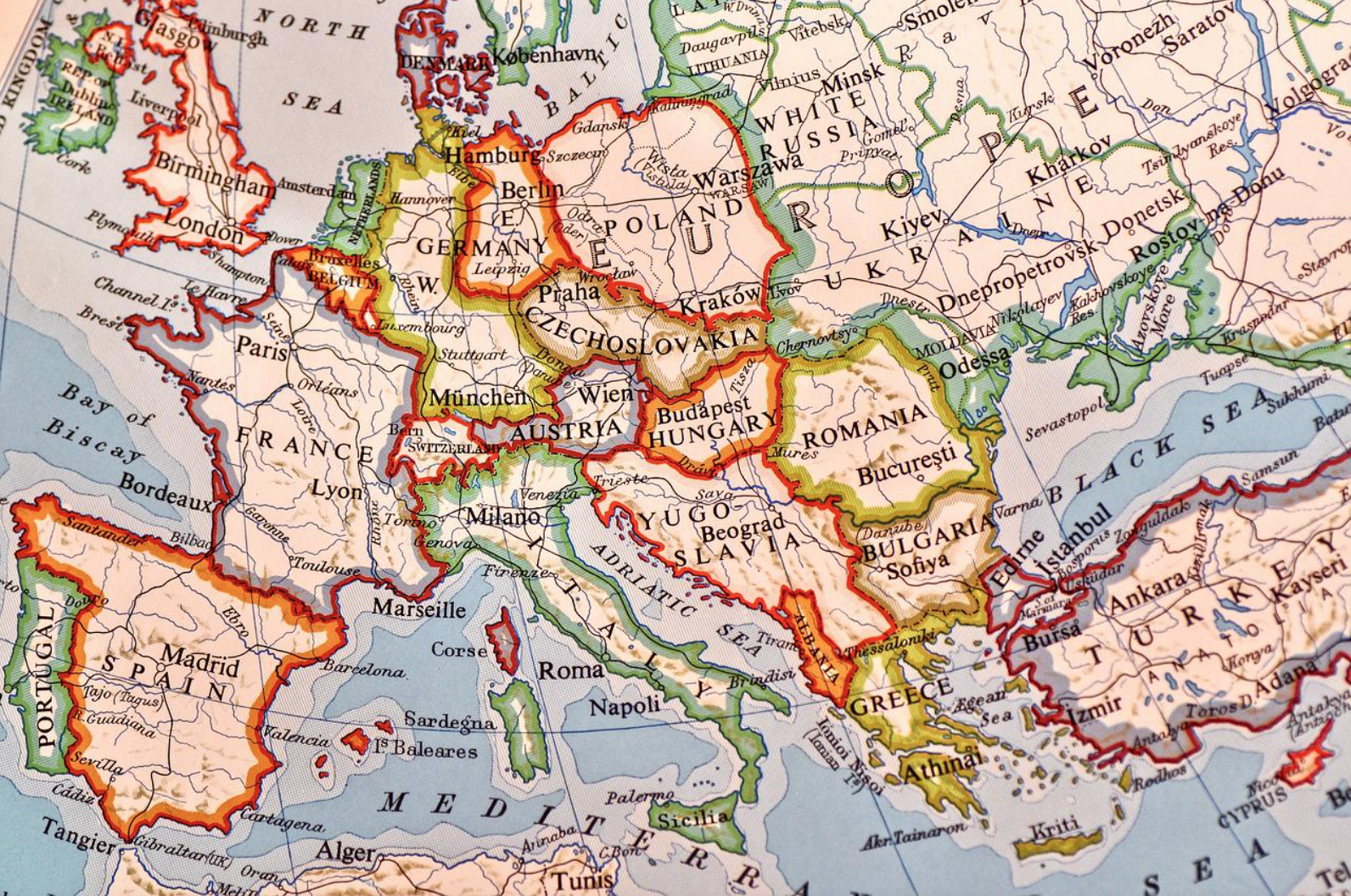 Good Practices on (Re)Integration of Victims of Trafficking in Human Beings in Six European Countries
Trafficked people arrive anywhere in Europe in a variety of ways. The ways they are actually treated, recognised as victims of criminal organisations, get opportunities for redress within the legal systems, get access to assistance and are inserted into networks for assistance in housing, health, protection, or get deported to their home-countries, do differ quite a lot.
The need to protect and support victims of trafficking is essential as law enforcement and the judiciary aim to secure their collaboration in the investigation and prosecution of traffickers. There is greater awareness of victim protection and a general agreement that activities and services for victims of trafficking must be geared towards enabling a 'recovery' from their experiences and facilitating their (re)integration into society.
This report focuses on services provided to women who have been victims of trafficking for commercial sexual exploitation. It aims to provide an outline of the activities carried out by Non-Governmental Organisations to facilitate either a) the integration process in the host countries or b) the reintegration process in the countries of origin. It also lists services and activities of Non Governmental and Inter-Governmental Organisations working to address the social exclusion of victims of trafficking in society. It considers the factors that must be taken into account in developing future services and activities from an empowerment perspective.
This research carries on from another report entitled 'Provisions for Victims of Trafficking in Bonded Sexual Labour, i.e. Prostitution – in six European Countries (Belgium, Germany, Italy, the Netherlands, Spain and the United Kingdom)'. The aim is to compare services and assistance proposed in existing legal provisions with the kind of assistance and services available in practice.
Existing national legal possibilities are often not considered seriously enough by political and police forces. While immigration policies in Europe are hardening, it happens only too often that growing repressive actions by police forces against prostitution do not apply the legal possibilities as put down in special laws on trafficking. Authorities do see arrested women, victims of trafficking, too easily as 'just' illegal prostitutes. Women are often not provided with sufficient explanation about the legal possibilities for pressing charges and about participating in humanitarian social programmes, or victim protection. It happens that women are deported to their countries of origin without further consideration about the possible consequences for them. And, after being deported, many of the women return back to the countries they had already once been deported from. In this way they often double their debts, and then nothing gets resolved. On the contrary much gets worse.
In most of the six countries visited legal possibilities for protection programmes and residence permits are in the first place connected to a willingness to press charges against the trafficker, and therefore to criminal law procedures and the recognition of victims as witnesses to a crime. Although investigation and action against these criminals is absolutely necessary, more can be done to guarantee the independence of victims. Irrespective of whether or not women decide to press charges, they must have both the legal grounds and the possibilities to be able to make their own lives and (re)integrate into society. Residence and working permits, medical (mental) and social care, housing and education as well as vocational training are the necessary basic tools. Only from a positive future perspective can a trafficked woman (or man) be in a position to decide relatively freely to press charges against the perpetrator. Frequently it was said that if safety comes first, in a later stage victims do want to press charges.
Many efforts are undertaken to assist trafficked women, as a lot of attention internationally is focused on the phenomenon of human trafficking and forced prostitution. Good practices do exist, but they also need further strengthening, in national and international legislation, in expanding the capacity of structures to shelter women and to offer them opportunities to make a living, and in provided means.
Women victims of trafficking and their access to services
In most destination countries where legislation against trafficking and victim protection is in place, the services available to victims will differ according to whether or not the person agrees to become a witness and/or assist the authorities with their investigations. Current practice in the European Union shows that the services and activities provided to victims of trafficking are different for:
a. Victims who collaborate with the authorities
A short-term residency permit is issued. Usually this residency permit enables the person to access most public services, including education and vocational training programmes, housing, long-term medical assistance and employment opportunities.
b. Victims who do not collaborate with the authorities
Emergency services such as temporary shelter, medical follow-up, and assistance for repatriation and/or reintegration are provided. In some countries of origin short-term shelter and follow-up is provided to returnees, but services are still limited in scope in many countries of origin.
c. Victims of trafficking who are country nationals
Women who are country nationals are often not considered victims of trafficking per se, and yet there is evidence to suggest that these women too are forced into prostitution and moved from city to city and from one country to another. Current services and activities provided to trafficking victims target migrant women exploited in the sex industry. Fewer opportunities exist for country nationals to enter existing victim protection programmes and access specialised assistance.
Services provided by Non-Government Organisations (NGOs)
In many countries of origin, transit and destination NGOs working with women victims of trafficking have amended their mandates from previous work related to domestic violence, prostitution, asylum and refugee issues. They have expanded and adjusted their services to meet the specific needs of trafficked women and bring to this work a considerable amount of experience and good practice.
Organisations working with women victims of trafficking provide shelter, administrative support, legal and psychosocial assistance, with the aim of facilitating the integration of a woman into society or her reintegration in the case of a voluntary return to the country of origin. These services entail:
–  Administrative support (processing applications for residence permits and work permits, initiating family reunification procedures),
–  Legal assistance (support during prosecution and legal representation) and
–  Psychosocial support (aimed to help women overcome the trauma of their experience
and develop a personal project for the future).
–  Social support can include an orientation in other social structures for education, training, housing, health, and employment.
Many work in co-operation with other organisations to provide these services, often orienting clients to existing structures in the public/private and non-government sectors that also provide services.
Presentation and aims of the Good Practice Guide
This document was put together by CHANGE, OXFAM-GB in the UK, Novib/Oxfam Netherlands and Humanitas in the Netherlands. It defines good practice in the field of integration and reintegration based on an in-depth analysis of the activities of over 30 organisations working with women victims of trafficking in the European Union, including Belgium, Germany, Italy, the Netherlands, Spain and the UK.
This report is divided into three sections. The first covers activities and services provided to promote the integration in destination countries to which women were trafficked. The second section looks at current practices for integration in the six European countries visited, particularly in the area of health, housing, education, vocational training, employment and reintegration. The third and final part lists services and activities to facilitate reintegration in the countries of origin.
This document has three purposes. a) To identify and promote good practices of existing projects and programmes focusing on the integration and reintegration of trafficked women. b) To identify and analyse obstacles to these processes. And c) to analyse these services from an empowerment perspective, bearing in mind the options available to women who are provided assistance.
To read more, please click here.