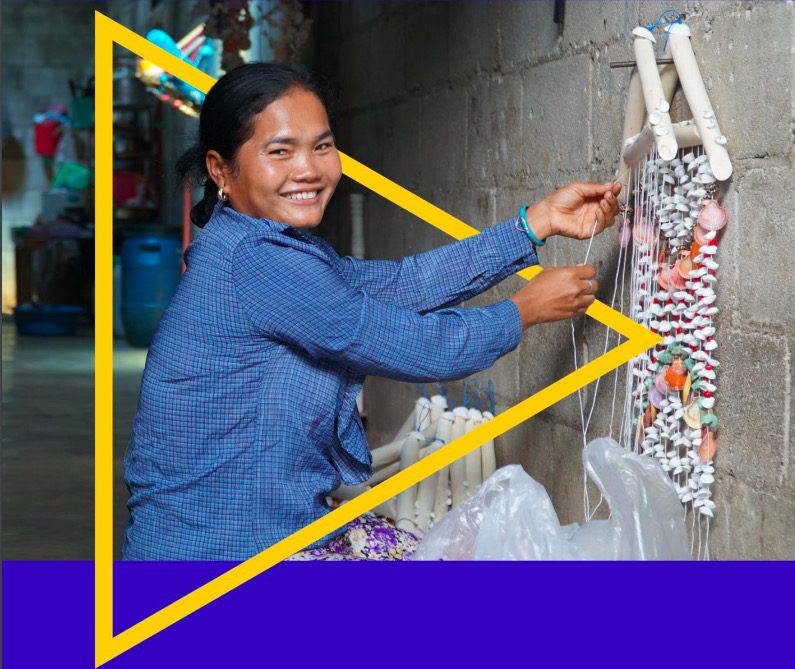 Fair recruitment and access to justice for migrant workers
Executive summary
Over 169 million men and women today live and work outside their country of origin in pursuit of decent work and better livelihoods (ILO 2021a). Public employment services and private employment agencies, when appropriately regulated, play an important role in the efficient and equitable functioning of labour markets by matching available jobs with suitably qualified workers. However, it is during the recruitment phase that migrant workers, especially low-wage workers, are particularly at risk of entering a cycle of abuse and exploitation. A State's regulation of the recruitment of migrant workers should be conducted in a way that respects, protects and fulfils internationally recognized human rights. When these rights are violated, workers – irrespective of their nationality, legal status, gender, religion, ethnicity, caste or any other social or economic considerations – must have the right to access justice and to seek effective remedy.
Recruitment-related abuses can involve one or more of the following:
charging of recruitment fees
deception about the nature and conditions of work
retention of passports or travel documents; • illegal wage deductions
debt bondage linked to repayment of recruitment fees and costs
threats if workers want to leave their employers, coupled with fears of subsequent arrest, expulsion or deportation from the country of employment
Access to justice is central to making human rights, including labour rights, a reality for all workers and individuals. It is premised upon the central tenet of non-discrimination – that every person is entitled, without discrimination and on an equal basis with others, to equal treatment and protection under the law.
In addition, a number of international Conventions and instruments guarantee the right to a fair and public hearing and process as well as the right to an effective remedy. For a remedy to be considered effective, it must:
be accessible, affordable, adequate and timely
combine preventive, redressive and deterrent elements
include the right to be treated "equally in all stages of procedure", regardless of personal characteristics such as gender, race, or ethnicity, among others
To this end, this working paper focuses on good practices concerning the migrant workers' right to access to justice in the context of their labour recruitment, where recruitment is understood to include the advertising, information dissemination, selection, transport, placement into employment and – for migrant workers – return to the country of origin where applicable. The paper first gives an overview of current gaps in rights protection throughout the labour migration cycle and then outlines the sources of the right to access to justice under international human rights law, international labour standards and instruments, bilateral agreements, and the UN Guiding Principles on Business and Human Rights (UNGPs). It also briefly sets out the processes that may be available for seeking redress, as well as the structural factors that obstruct migrant workers from accessing these processes and provides examples of good practices from around the world that are constructively addressing these barriers to accessing justice.
Gaps in migrant worker access to justice Migrant workers can face several obstacles to securing remedies for recruitment-related abuses, even when, in principle, their legal rights are established in law. These include:
Legal barriers: Migrant workers may not be adequately protected under relevant laws and regulations or are otherwise excluded from their coverage.
Accessibility barriers: Despite legal protections, migrants may not be able to effectively utilize these remediation mechanisms due to lack of language skills, inability to meet legal fees, lack of understanding of the country's legal system, length of proceedings, insufficient time to stay to follow outcome of proceedings, and even the live-in requirement imposed on some migrant domestic workers. Discriminatory attitudes of public officials may reduce the opportunity for a fair outcome.
Enforcement barriers: Decisions and penalties may not be properly implemented, especially after migrant workers have returned to their home country.
Although these challenges are shared across continents and migration corridors, each barrier manifests itself in unique ways in each setting. The obstacles that migrant workers face in seeking access to justice are often not just a reflection of a country's laws or the quality of redress mechanisms, but also of intersecting forms of discrimination based on gender, religion, ethnicity, caste or any other grounds, which skew the power differential between a worker and their employer or recruiter, thereby negatively impacting the pursuit of remedies. Good practices concerning worker access to justice for recruitment-related abuses To address identified obstacles, governments around the world have initiated numerous law and policy changes as well as programmes and services aimed at facilitating migrant workers' access to justice and protecting them from reprisal by employers and recruiters.
New legal directives and progressive court rulings in several countries allow certain frequently excluded categories of workers – including domestic workers, undocumented workers, and gig workers – to access justice on the same footing as other categories of workers. In addition, some countries of destination have established mobile labour courts, one-day courts and other administrative mechanisms with clear timelines for mediation and legal action, which are reducing lengthy waiting periods for migrant workers who have filed claims seeking redress. Some countries of destination also now allow migrant workers to stay in country and work for a new employer while they await the resolution of claims made against their former employer.
In addition, some countries have shifted the burden of proof in disputes concerning the payment of wages so that employers now need to prove that they did indeed pay what they owed to the complainants. Some countries have sought to address concerns over employers and recruiters retaliating against migrant workers who have filed complaints. A number of a measures along these lines have been taken, including the passage of legislation that prohibits and punishes retaliatory actions by employers; allowing workers to file anonymous complaints at dispute resolution bodies; and the institution of safe houses to defend workers at risk of reprisals.
Some country of origin governments have established "joint and several liability" systems that peg the responsibility of recruitment abuse on the recruitment agency, which is treated as a co-employer. This allows migrant workers who have suffered abuses to receive restitution that would otherwise be impossible to claim because the employer is outside the jurisdiction of domestic courts in the country of origin. In addition to the legal remedies mentioned, the increasing use of digital documentation of worker contracts and wage slips may help workers provide evidence of abuses suffered, and many States have created and promoted toolkits that aim to engage and inform migrant workers about their right to access justice.
These efforts are being supported by trade unions and other workers' organizations that have set up legal awareness guides for workers and legal professionals, "rate-your recruiter" mobile applications for migrants, and websites that support rights-awareness. Trade union-led migrant resource centres are helping workers access legal assistance and support, and new bilateral cross-border cooperation agreements between countries and trade union bodies could provide new avenues for support for workers with pending claims who have returned to countries of origin. In addition, targeted mediation and lobbying by trade unions and non-profit organizations on behalf of workers have been successful in claiming unpaid worker wages.
Proposals for action
To help migrant workers secure their access to justice during the process of their recruitment, the working paper concludes with several proposals for action based on emerging practices for three key stakeholders: (1) governments, (2) labour recruiters and employers, and (3) trade unions and workers' organizations.
For governments: 
Establish within national labour laws equality of treatment between migrant workers and nationals with regard to access to justice.
Ensure timely resolution of migrant worker grievances.
Amend labour migration laws that undermine migrant workers' ability to obtain remedies.
Improve information on rights and redress.
Establish joint and several liability for recruitment-related offenses committed by labour recruiters and/or employers.
Negotiate bilateral labour agreements that include provisions on dispute settlement and access to justice.
Facilitate migrant workers' pursuit of their claims, even if they are not physically present in the country.
Strengthen embassy oversight and systematize consular assistance.
Improve oversight and accountability of labour recruiters, in line with ILO Standards and the General Principles and Operational Guidelines for Fair Recruitment.
Provide training to enhance the capacity of labour officers and reduce discrimination.
Shift the burden of proof on alleged perpetrators in discrimination cases and cases related to violence and harassment.
Improve legal support, provide access to gender-responsive counselling services, and provide humanitarian support, including for food, housing, and transport.
Expand branch offices of administrative dispute resolution bodies and other essential labour migration services as a matter of priority.
Facilitate inter-agency, trade union and civil society coordination on migrant worker remedies.
Develop access to justice indicators and systems to improve data collection and resolution of migrant worker complaints.
Allocate funding towards improving access to remedies.
For employers and labour recruiters
Employers and labour recruiters must respect human and labour rights.
Provide or facilitate access to effective remedy, including to both judicial and non-judicial remedies.
Protect workers who report abuse from reprisals.
For trade unions and worker organizations
Advocate for fair recruitment legislation and policies.
Actively monitor and investigate the recruitment of migrant workers and the accessibility and effectiveness of remediation mechanisms.
Support migrant workers to file complaints and protect them from reprisals.
Read full report here.