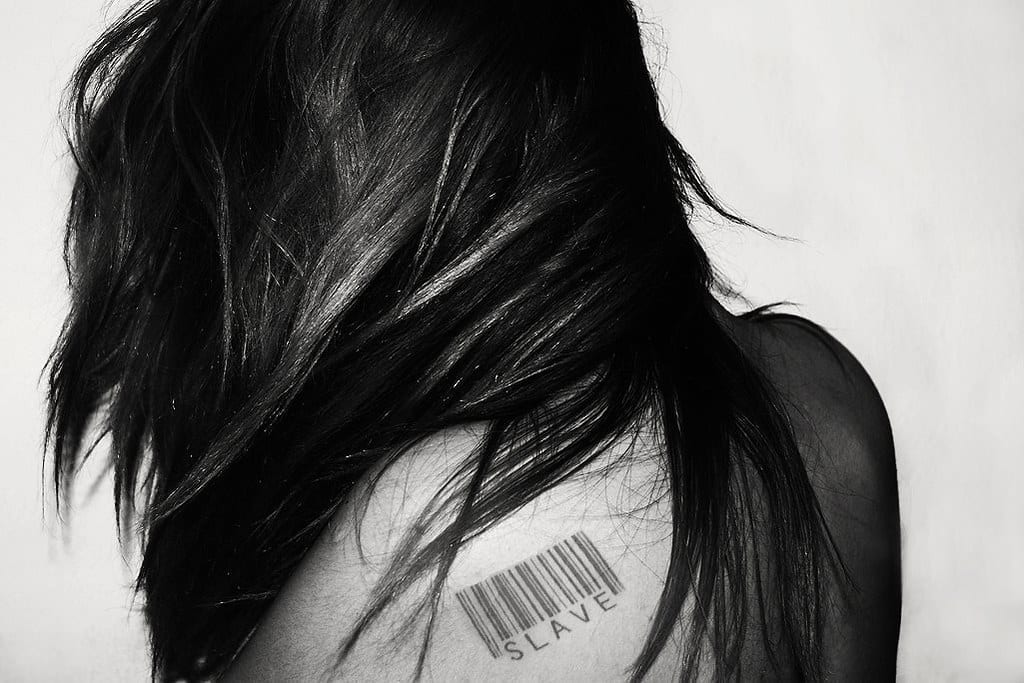 Experiences of Survivors of Human Trafficking and Sexual Exploitation Transitioning From Shelters to Life in the Community
Cambodia is a source country for human trafficking and, to a lesser degree, a transit and destination country (UNODC, 2006). Men, women, and children in Cambodia are trafficked for a variety of purposes; including trafficking for sexual exploitation, domestic work, agriculture, fishing, and construction, among others. Estimates suggest high rates of human trafficking in Southeast Asia, although estimates are controversial (KEO, BOUHOURS, BROADHURST & BOUHOURS, 2014; UNODC, 2012). The causes of human trafficking and child sexual exploitation are complex and multi-faceted. Contributing factors include economic inequality and poverty, gender norms, social norms condoning violence, weak legal sanctions, sexual entitlement among perpetrators, insufficient protection systems, and discrimination (BERELOWITZ, FIRMIN, EDWARDS & GULYURTLU, 2012; RADFORD, ALLNOCK & HYNES, 2016). Global pressure to end human trafficking has been accompanied by a significant influx of international funding into anti-human trafficking efforts in Cambodia (SANDY, 2007).
In Southeast Asia, social services for survivors of human trafficking have historically been centralized within shelter facilities (HUGUET & RAMANGKURA, 2007; SURTEES, 2013; SURTEES & BRUNOVSKIS, 2016). Globally, numerous types of shelter facilities have been developed for victims of human trafficking—including long-term residential facilities, open shelters, short-term emergency shelters, hostels, apartments, and half-way houses (BJERKAN, DYRLID, NIKOLIC-RISTANOVIC & SIMEUNOVIC-PATIC, 2005). In Cambodia, shelter options for survivors of human trafficking and sexual exploitation have included short-term emergency shelters, transitional/group homes, long-term shelters, and foster care programs. The majority of programs are long-term residential facilities in which survivors stay for several years.
Given the design of the anti-human trafficking service system, people who have experienced human trafficking and sexual exploitation may need to enter into shelter facilities in order to obtain vital social services. Shelter facilities provide access to necessities for survivors such as housing, food, medical care, and education (HACKER, LEVINE-FAIMAN & HALILI, 2015; SIMKHADA, 2008). However, staying in shelters may also be a significant sacrifice for trafficked persons and their families. Survivors residing in shelter facilities are often unable to earn money while there (BRUNOVSKIS & SURTEES, 2012a; HACKER et al., 2015; HUGUET & RAMANGKURA, 2007; SURTEES, 2013). Many survivors have financial responsibilities to their families and need to return to work as quickly as possible. After being separated from their families, many survivors want to return to them (SURTEES, 2013). Prior research in Asia has found that human trafficking survivors are often allowed little contact with family members while in shelters (DUTTA, 2016; UNICEF, 2011). Research on the shelter system in Cambodia has found that staff distrust and negative attitudes toward family members generate reluctance among shelter staff to allow survivors to engage with their family members (REIMER, LANGELER, SOPHEA & MONTHA, 2007). Home visits are often infrequent and family visits within the shelter context are restricted. When communication is permitted, it is regularly controlled through the monitoring and/or confiscation of cell phones (SURTEES, 2013). Survivors frequently report being worried about their family members while in care, particularly their socio-economic wellbeing (SURTEES & BRUNOVSKIS, 2016).
Additionally, the limited existing research regarding the shelter care system for trafficked and exploited persons in Asia has identified involuntary detention of survivors as a key concern. Some survivors report being detained in shelter facilities against their will, often due to ongoing legal proceedings (BRYSK, 2012; HACKER et al., 2015; LEE, 2014; UN OHCHR, 2014). Survivors are sometimes held in shelter facilities for years at a time, with little to no power to determine how long they are held in care and on what terms. Others report being strongly encouraged, but not overtly forced, to stay in shelters for the benefit of their legal cases (SURTEES, 2013). Survivors have raised concerns about restricted freedom of movement within shelter facilities. Research with trafficked persons in Southeast Asia has found that clients in closed shelter facilities commonly have limited engagement with the outside world (BRUNOVSKIS & SURTEES, 2012a; SURTEES, 2013). Survivors have described shelters as too constricting and "prison-like," causing stress and anxiety (SURTEES, 2013, p.197; see also BRUNOVSKIS & SURTEES, 2012a; HACKER et al., 2015).
The process of transitioning out of residential care often involves a mixture of emotions for survivors, including excitement, fear, loss, loneliness, and anxiety (DUTTA, 2017; SURTEES, 2017a).Trafficked and exploited persons face numerous challenges upon leaving shelters and transitioning to life in the community, including difficulties completing school and securing employment, managing conflict with and alienation from family members, experiencing violence, finding stable housing, and encountering social stigma, loneliness, and societal rejection, among others (ADAMS, 2011; CORDISCO TSAI, 2017a, 2017b; CORDISCO TSAI, SEBALLOS LLENA & CASTELLANO DATTA, 2017; DUTTA, 2017). While a range of services are provided within the shelter context, shelters are often isolated from society. Survivors may live in shelters for years without activities that foster social inclusion or help prepare them to engage with the outside world (DUTTA, 2016; LIMANOWSKA, 2007).
Practitioners, survivors, and researchers have all expressed concerns regarding the sufficiency of re/integration1) support services provided by shelters (DUTTA, 2016; LIMANOWSKA, 2007; SURTEES, 2013). In spite of pervasive agreement about the vital importance of thorough re/integration support planning, it is widely lacking (DELAP & WEDGE, 2016; UNICEF, 2011). Research with shelter staff in Cambodia has revealed that many staff themselves are deeply concerned about the breadth and depth of re/integration support programming. As REIMER et al. (2007) wrote in their research regarding shelter care in Cambodia: "Nearly every NGO contacted for this research self-identified follow-up as a deficiency in their reintegration programming. Experience shows that it tends to be sporadic, perfunctory, and quick, conducted by busy staff" (p.41). Limitations in funding and staffing pose obstacles to strengthening re/integration support programming. Many agencies lack social workers who are specifically trained in supporting the re/integration of clients. While stakeholders consistently recognize the importance of re/integration support programming, much "re/integration support" is shelter-based; provision of supportive services in the community has historically been one of the lowest areas of priority for shelters and least funded aspects of services (DUTTA, 2016; HUGUET & RAMANGKURA, 2007; RICHARDSON, POUDEL & LAURIE, 2009).
Although research pertaining to the community re/integration process is limited, prior research in Asia has found that survivors themselves do not feel that they have been adequately prepared to succeed following their departure from shelter care (DAHAL, JOSHI & SWAHNBERG, 2015; SURTEES, 2013; UNICEF, 2009). Survivors report feeling left on their own in the community, wishing that more community-based services were available to help them through the transition (DAHAL et al., 2015; DUTTA, 2017). Additionally, previous research highlights survivors' perceptions of changes in their relationships with shelter staff upon their return to live in the community, i.e., feeling that staff no longer cared for them and that any belonging they had previously experienced in the shelter context had dissipated. Survivors who are able to maintain relationships with shelter staff after returning to live in the community express higher levels of gratitude and a greater sense of support and comfort (DUTTA, 2017).
In this article, we explore the experiences of survivors of human trafficking and sexual exploitation in Cambodia as they transition from living in trafficking-specific shelter facilities to living in the community. For our analysis, we utilized data from the Butterfly Longitudinal Research (BLR) project, a 10-year longitudinal study with survivors of human trafficking and sexual exploitation. Research regarding the long-term trajectories of survivors of human trafficking and sexual exploitation following their discharge from shelter facilities is extremely limited. The data from this study provide a unique opportunity to understand the experiences of and challenges faced by survivors as they transition from residential care to life in the community, making a novel contribution to the extant literature. Findings hold important implications for the design and implementation of services in the anti-human trafficking sector. First, we begin with a description of study methods (Section 2), followed by an overview of study findings (Section 3) and discussion of implications (Section 4).
Read the full article here.