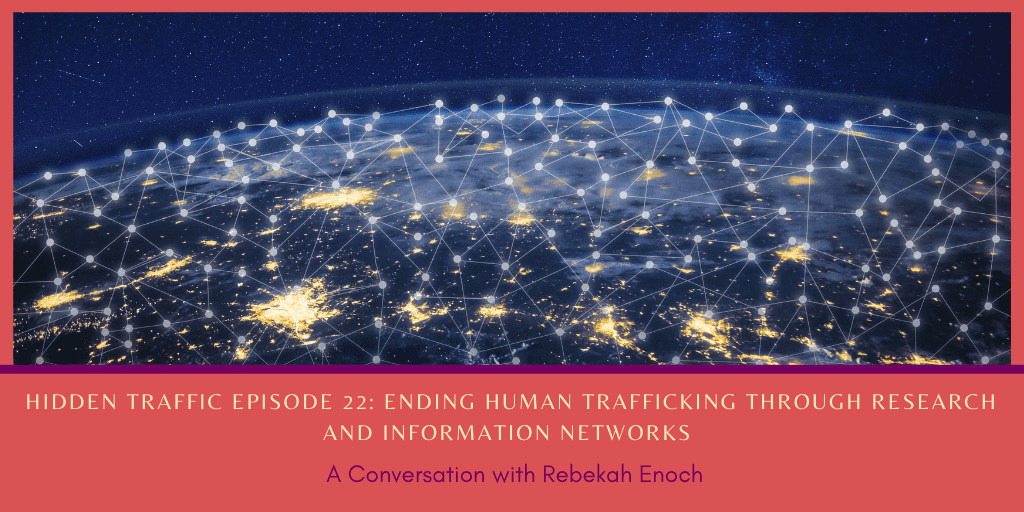 Ending Human Trafficking through Research and Information Networks with Rebekah Enoch
Rebekah Enoch is Program Director at Human Trafficking Search, an organization aiming to raise awareness and contribute to preventing and eliminating human trafficking worldwide. She joins host Gwen Hassan to share how Human Trafficking Search is fighting human trafficking through education.
Human Trafficking Search is an electronic clearinghouse of information about the many faces of human trafficking, including sex trafficking, labor trafficking, child labor, and labor exploitation. "We really try to encompass every level of that conversation so that if you are someone who works in the field or an aspect of the field, you can find materials for any research you're doing to inform what you're working on," Rebekah explains. Even laymen who just want to be informed can access easily digestible information from their website.
They also conduct their own investigations, she adds. Recently, HTS published a report about how the green revolution in the Democratic Republic of Congo may be linked to cobalt mining. While this may not sound like a problem initially, cobalt mining in the DRC is driven by a host of issues around child labor and labor exploitation.
Listen to the podcast here.