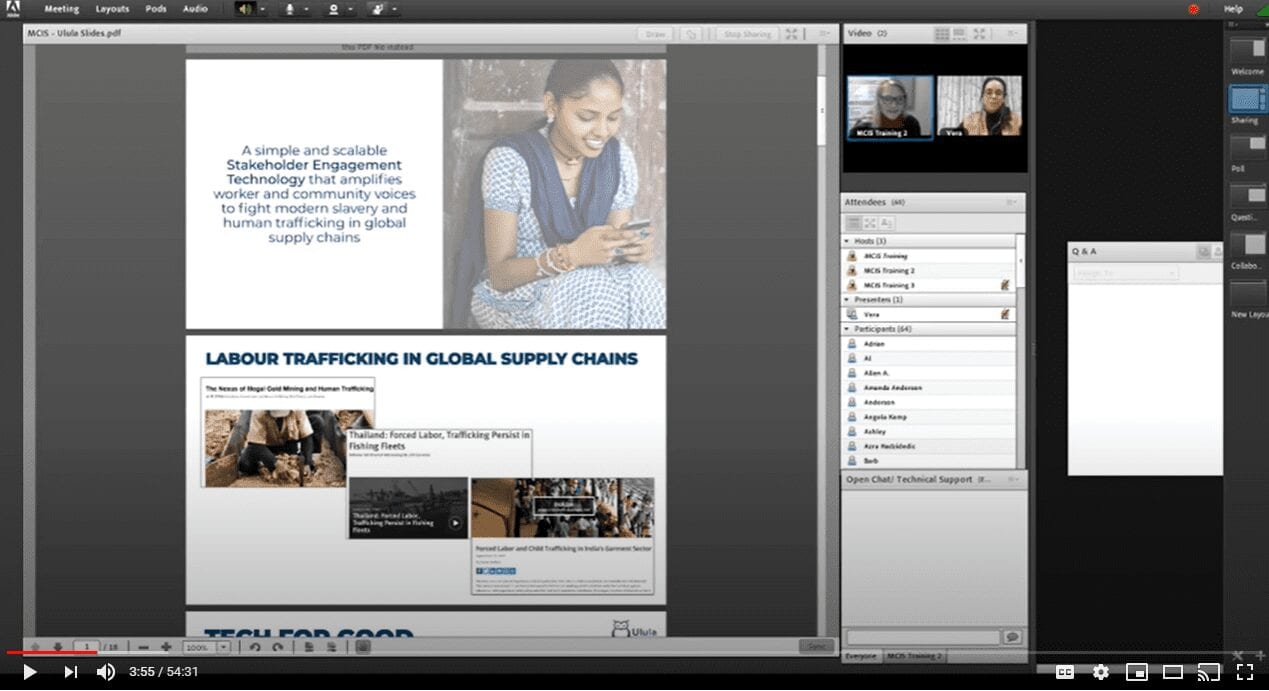 Leveraging Digital Technologies in the Fight to End Human Trafficking
With advancements in blockchain and traceability, dark web monitoring algorithms and whistleblowing tools, we are seeing more than ever the application of technology in monitoring human trafficking and forced labour across global supply chains. But technology is not a silver bullet and its application in the monitoring, prevention and mitigation of human trafficking has to consider the persons it aims to impact most – survivors.
In this session, Vera Belazelkoska, the Director of Programs at Ulula, will present the challenges and opportunities of technology to identify and prevent human trafficking considering accessibility, survivor-centric design, and actionable data. She will highlight 3 case studies where Ulula worked in collaboration with government, civil society and corporate actors to design and implement stakeholder engagement technologies to capture the risk of human rights abuses, including human trafficking, in three global supply chains – gold mines in Peru, palm oil plantations in Indonesia, and textile factories in India.
The session will introduce the audience to the following developments and applications of technology to fight human trafficking:
Tools and tech currently changing the landscape – from blockchain to social media monitoring
A survivor-centred approach to designing and implementing technological interventions to fight human trafficking
Three case studies highlighting the role of multistakeholder collaboration, and the commonalities and differences present across value chains and geographics
How can such tools be applied in the Canadian context: cautions and opportunities
Click here to view.