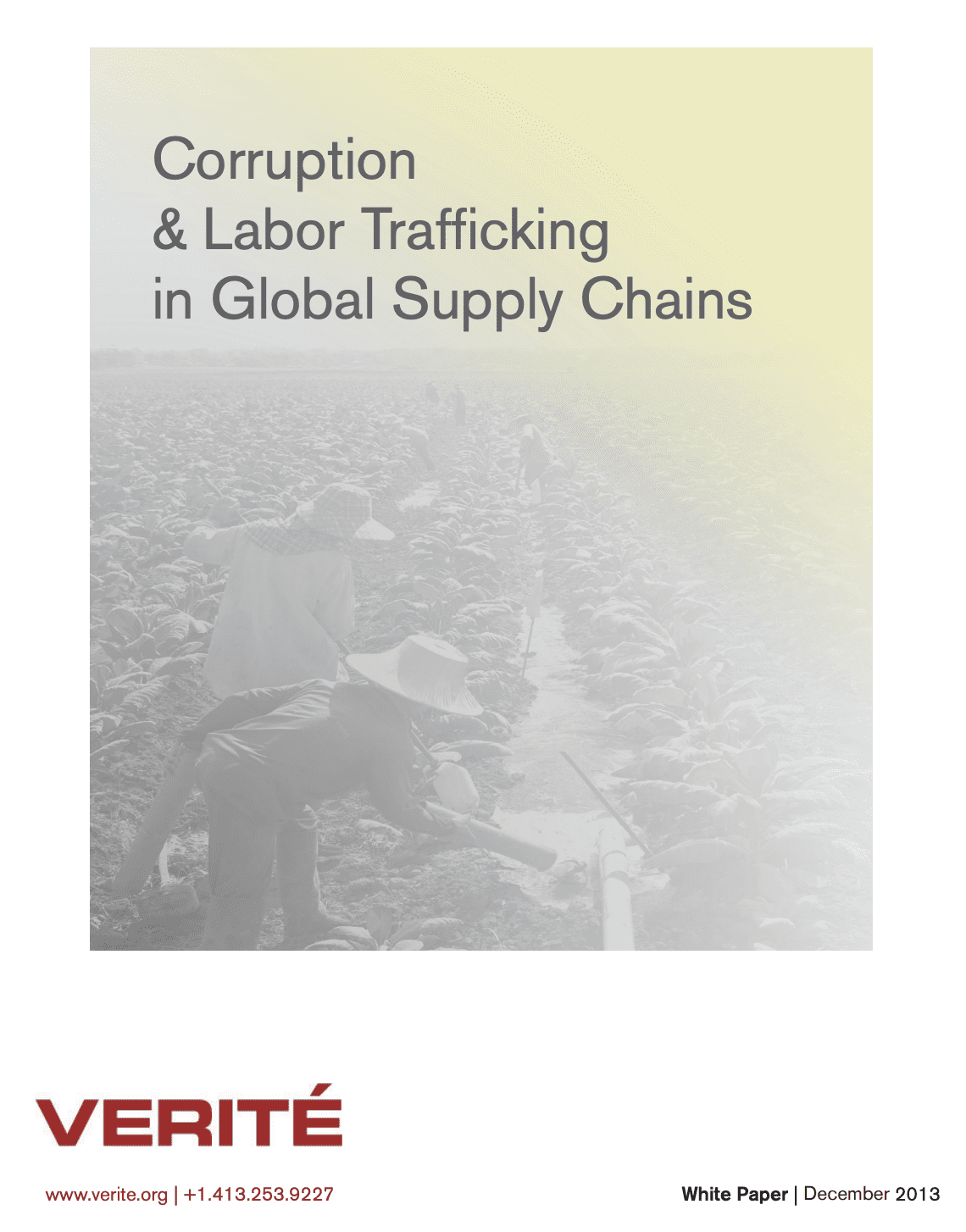 Corruption & Labor Trafficking in Global Supply Chains
Corruption & Labor Trafficking in Global Supply Chains
In this white paper, Verité outlines how trafficking-related activities in global supply chains include corruption, bribery, and other conduct that could result in liability for companies subject to Foreign Corrupt Practices Act (FCPA) jurisdiction. It also provides guidance on how and where companies should respond to the specific compliance risks associated with labor trafficking.
Verité's on-the-ground research, risk assessments, and monitoring work in global supply chains routinely uncover situations where unethical labor brokers and corrupt government officials are instrumental in greasing the wheels of labor trafficking. The foreign subsidiaries, franchisees, joint ventures, and suppliers of global multinationals who end up employing trafficked migrant workers frequently express ignorance of the continuing—and largely hidden— scourge of modern day slavery that affects over 20 million people.
Is there a direct connection between the corrupt practices occurring in the foreign migrant labor supply chain and the type of red flags associated with human trafficking and forced labor? Yes. These red flags include: deception regarding employment terms and conditions, illegal or unethical placement fees charged to foreign contract workers, unexplained fees and costs, lack of transparency, and workplace practices such as passport retention and "runaway insurance" deposits.
It is becoming increasingly clear that the routes and mechanisms used by traffickers to subject vulnerable foreign contract workers to forced or bonded labor exposes certain U.S. and even foreign companies and persons to potential liability under the FCPA.
Read more here.