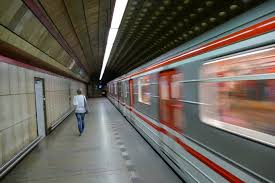 Coronavirus feared delivering double blow to modern slaves in Britain
The coronavirus pandemic could prove a double blow for modern slaves in Britain as those showing symptoms are unlikely to stop working or seek help, while other victims may be driven further into debt bondage, academics and activists warned on Tuesday.
Most victims who fall ill are unlikely to seek healthcare for fear of being exposed to the authorities and detained, arrested or deported, or because they are forced to keep working in order to survive and pay off debts, several charities said.
Britain is home to at least 136,000 slaves, according to the Global Slavery Index by the Walk Free Foundation. Victims come from nations such as Albania, Vietnam, China, Nigeria and India, and work in sectors from construction to catering and cleaning.
"The hostile environment (for migrants) may make them feel that not reaching out for medical help would be less risky than staying in an exploitative situation," Rebecca Chambers, a spokeswoman for Anti-Slavery International, said in a blog post.
"Not accessing healthcare when they need to do so would be detrimental to their health and may end tragically for them and others," she added. "So while modern slavery is a problem often unseen, coronavirus makes it a direct problem for all of us."
Rescued slaves in Britain are often detained at immigration centres rather than given support, with some convicted of crimes linked to their exploitation or deported, campaigners have said.
Read the full article here.