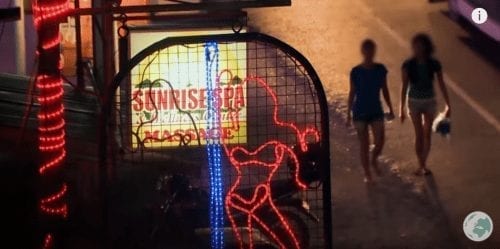 Children of the Sex Trade (Full Documentary)
This exceptional film follows two young sisters in the Philippines who help former Australian police and Special Forces officers rescue underage girls from sex bars.
In the Phillipines, over 800,000 women and children work in the sex-trade. Police corruption makes local law enforcement ineffective in protecting the most vulnerable groups from abuse. 16 year-old Michelle and 19 year-old Marisol were both abused by foreign men as children and had also worked in Subic Bay's sex bars. They now work at PREDA, a human rights foundation set up in 1974 by Fr. Shay Cullen, an Irish Catholic priest. Together, with former Australian Federal Police officers, the group sets out on a sting operation to bring child-abusers to justice. With exclusive access, this is a gripping investigation into an urgent crisis led by the brave, teenage sisters who sacrifice their own safety to save others from the same fate.
57 minutes.