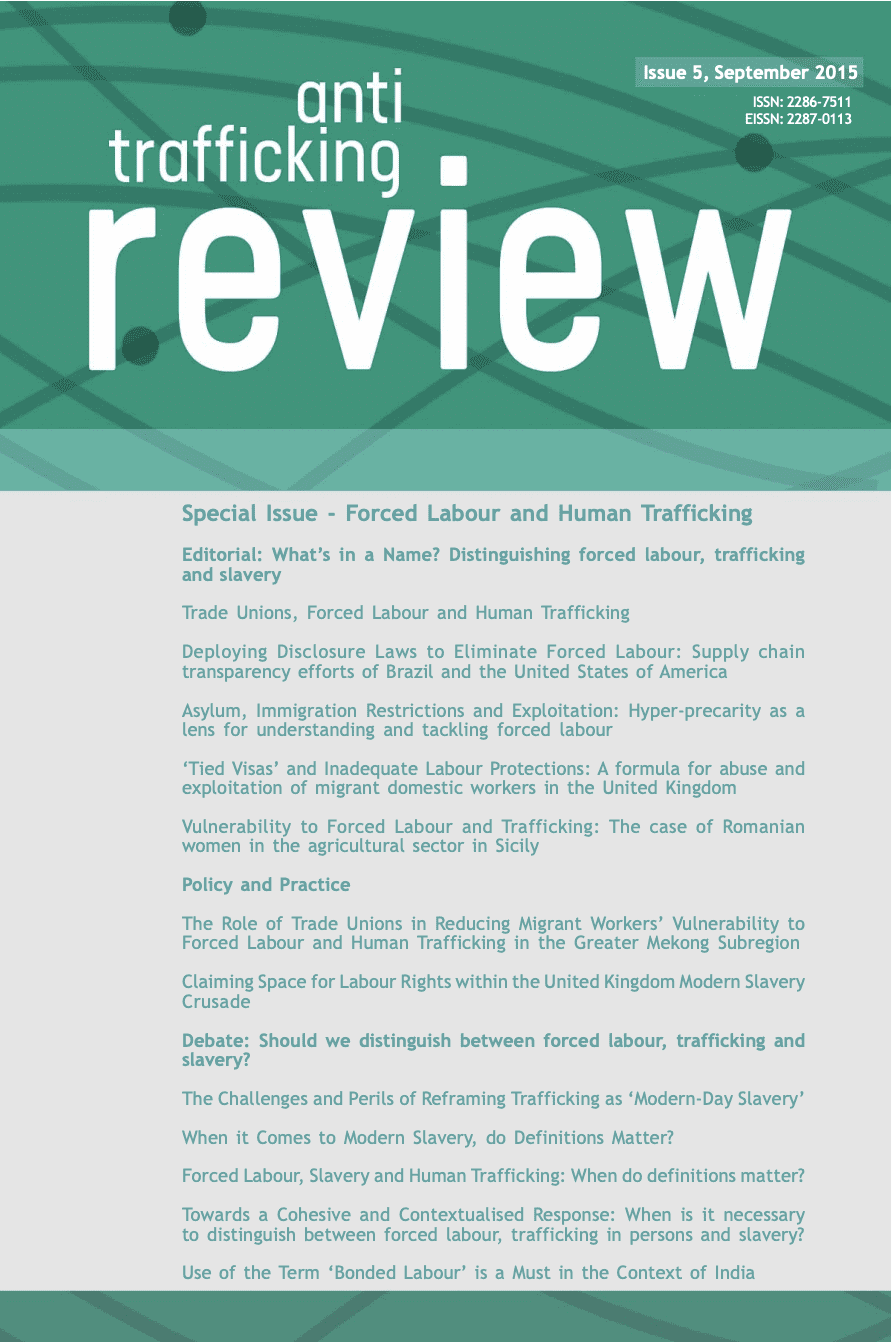 Anti-Trafficking Review: Forced Labour and Human Trafficking
The Anti-Trafficking Review (ISSN 2286-7511) is published by the Global Alliance Against Traffic in Women (GAATW), a network of over 100 non-governmental organisations worldwide focused on advancing the human rights of migrants, women and trafficked persons.
The Anti-Trafficking Review promotes a human rights-based approach to anti-trafficking. It explores trafficking in its broader context including gender analyses and intersections with labour and migrant rights. It offers an outlet and space for dialogue between academics, practitioners, trafficked persons and advocates seeking to communicate new ideas and findings to those working for and with trafficked persons.
The Review is open-access and freely available. It is primarily an e-journal, published bi-annually. The journal presents rigorously considered, peer-reviewed material in clear English. Each issue relates to an emerging or overlooked theme in the field of anti-trafficking.
Articles contained in the Review represent the views of the respective authors and not necessarily those of the editors, the Editorial Board, the GAATW network or its members. The editorial team reserves the right to edit all articles before publication.
Read the Anti-Trafficking Review here.