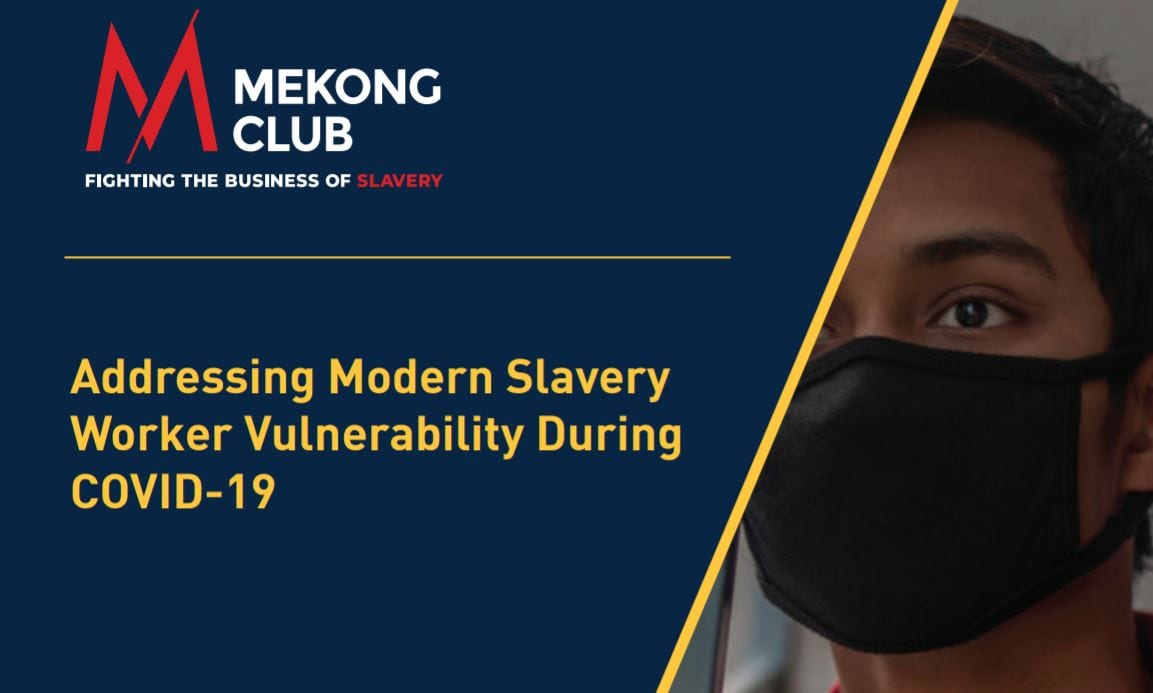 Addressing Modern Slavery Worker Vulnerability During COVID-19
Introduction
The COVID-19 outbreak has been affecting Asia since January 2020. It is now a global pandemic, with over 4.5 million cases detected in 168 countries and over 300,000 deaths globally as of 15 May 2020. Much of the world has implemented severe quarantine measures in an effort to contain the spread of the virus, and these measures have significantly affected many businesses.
Most footwear and apparel manufacturers have seen major disruption in many parts of their supply chains and business operations. For example, in Bangladesh, 72% of apparel buyers have not paid for materials already purchased by the supplier. This has resulted in over US$2.5 billion worth of order cancellations in garment manufacturing and the loss of over one million garment worker jobs. Similar trends are being seen all over the world.
This continuing crisis poses a number of challenges, some limited to moving activities online, others much more serious and related to the sustainability and profitability of business in the short, medium and long term. While corporate professionals go through a major experiment of teleworking, supply chain workers directly employed by companies or by suppliers and sub-suppliers are facing much bigger challenges. There is no doubt that the COVID-19 crisis poses a higher risk to their wellbeing, job security, and basic rights.
Modern Slavery and Worker Safety Vulnerability
There are many reasons why workers will be more vulnerable to modern slavery during the ongoing COVID-19 crisis and beyond. These include loss of income, increased debt, low awareness of workplace labour rights, requirements to work excessive overtime to cover capacity gaps, increased demand due to supply chain shortages, and the inability to safely return to home countries.
Worker Vulnerability
Massive unemployment with factory shutdowns, order cancellations, workforce reductions and sudden changes to supply chain structures, many workers have lost their jobs or been furloughed for an extended period of time. Without a paycheck and generally unable to rely on personal savings, this situation creates desperation that can expose workers to modern slavery and other forms of exploitation from unscrupulous employers. Unless factories and supply chains begin to function soon, this situation will become more dire with each passing week.
Read full report here.