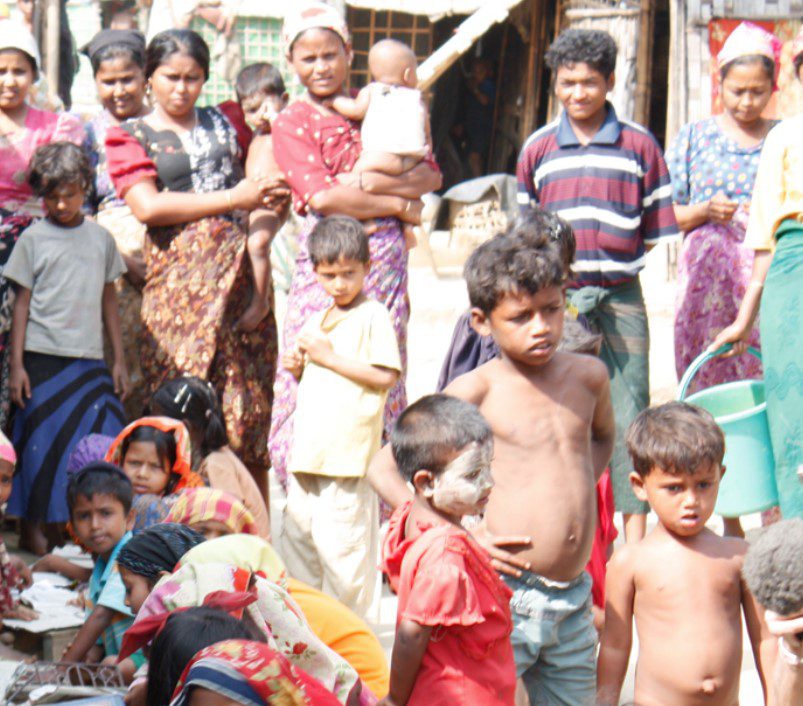 "Sold Like Fish"
Tens of thousands of Rohingya and Bangladeshi nationals boarded ships off the coast of Myanmar and Bangladesh from 2012 to 2015 believing they would be transported directly to Malaysia. Human traffickers working as part of a transnational criminal syndicate promised security, lucrative employment opportunities, and other benefits to lure men, women, and children onto the ships. Instead of transporting people to Malaysia and fulfilling their promises, traffickers confined "passengers" on overcrowded ships in deplorable conditions and under threat of death. Many Rohingya died or suffered serious abuse at the hands of human traffickers at sea.
Traffickers repurposed large, medium, and small-sized fishing vessels in order to transport Rohingya and, later, Bangladeshis across the Bay of Bengal from Myanmar and Bangladesh to Thailand and Malaysia. Survivors and witnesses described to the Commission and Fortify Rights that traffickers operating the vessels were primarily Burmese, Rohingya, Rakhine, Thai, and Malay. Thailand's criminal court also identified Thai, Myanmar, Bangladeshi nationals as well as Rohingya traffickers. In May 2015, traffickers abandoned an estimated 5,000 to 6,000 survivors of trafficking on ships at sea when governments in Southeast Asia cracked down on the trafficking trade and refused to allow "passengers" to disembark, indicating the magnitude of the trade at the time.
From at least 2012 to 2015, traffickers in Myanmar's Rakhine State and Bangladesh worked as members of a transnational criminal syndicate in Malaysia and Thailand to deceive men, women, and children into boarding ships. Rohingya survivors of trafficking believed they would be transported to Malaysia for a single fee or, in many cases, no fee. Some onshore traffickers promised lucrative jobs and legal status in Malaysia as well as lump-sum payments to family members remaining in Myanmar's Rakhine State or Bangladesh. Traffickers deceived Rohingya about how much money they would have to pay for the journey, the conditions, treatment, and liberties provided during the trip, and what awaited them in Thailand and Malaysia.
Traffickers and witnesses testified that ships needed to transport at least 300 to 400 "passengers" in order to be profitable and cover costs, including fuel.5 Traffickers financially incentivized onshore brokers in Rakhine State, Myanmar and Cox's Bazar District, Bangladesh to quickly "recruit" masses of "passengers." Many survivors reported traveling on ships carrying more than 400 "passengers," and some survivors reported larger vessels carrying several thousand people.
Click here to read the full report.
SUHAKAM – Human Rights Commission of Malaysia (SUHAKAM) is an independent organisation which investigates complaints for the violation of human rights.