A Back-to-School Series on Human Trafficking
Did you know that just being at school can be a risk factor for children being trafficked? Over the next two weeks, we partner with a number of organizations and experts to keep you informed about the best ways to, as a parent or educator, keep your children safe from human trafficking. As the first couple of weeks continue to unfold, we want you to be prepared to tackle the issue of human trafficking to insure a safe and healthy school year!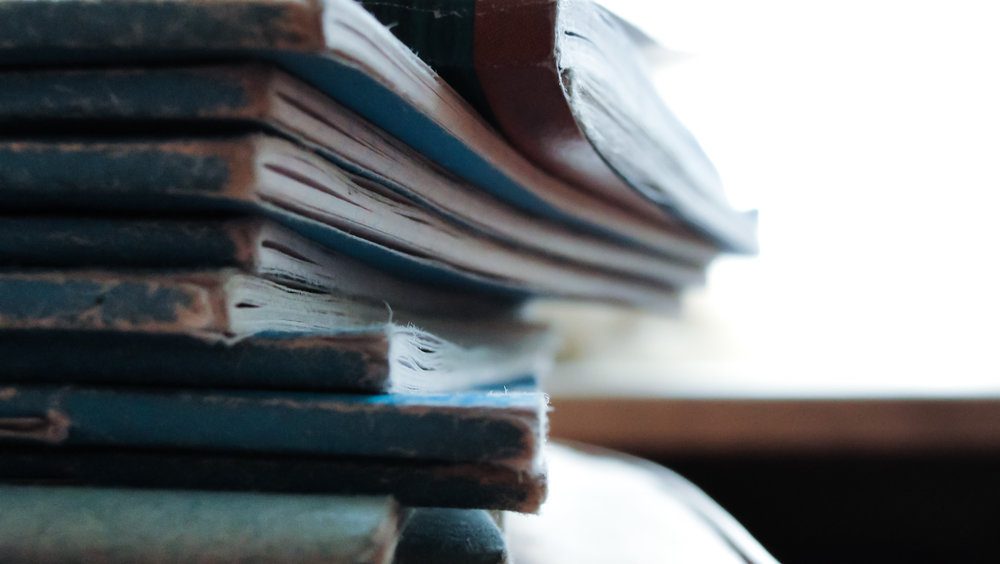 Our "Back-to-School" Series will feature the following posts:
Part 1: Start the Conversation: How to talk to Kids about Human Trafficking (YouthSpark)
Part 2: Discussing Trauma with Children (youthSpark)
Part 3: The Educator's Role in Talking to/Teaching Children about Human Trafficking (Yvonne Williams)
Part 4: How to Foster an Environment where Children Feel Comfortable Speaking Up (youthSpark)
Part 5: Protecting Children from Human Trafficking (Sarah Pierce)
Part 6: Protecting your Teen from a Pimp (Angelyn Bayless)
Part 7: Do you Know Who your Kids Are Chatting With? Why Online Safety Matters (youthSpark)
Part 8: What to Do if you Think your Teen has been Approached by a Pimp or Trafficker (Angelyn Bayless)
As we post these over the next two weeks, we hope you will take the time to revisit our site and engage with the useful information by some of the best anti-trafficking advocates in the country! Follow us on Facebook and Twitter to have our articles filter directly into your newsfeed.
Happy back-to-school time, and happy reading!
---
Part 1: Start the Conversation: How to Talk to Kids About Trafficking
Most parents dread having the big "sex talk" when their child becomes a teenager. Today, if you wait until that age, it's likely that someone – or television – has beaten you to the punch. According to the 2010 Trafficking in Persons Report, as many as 300,000 children are at risk for sexual exploitation each year in the United States, and with the average age of entry into prostitution being 12 to 14 years old, now is the most crucial time to understand the power of prevention when it comes to this horrific crime. Awareness and education play a major role in prevention and intervention, so equipping your child with accurate information is essential. Introducing the topic of child sex trafficking to youth may be intimidating or difficult, so it helps to be prepared and equipped with as much information as possible. If you have not personally had any introduction to trafficking, we strongly suggest visiting our website at www.youth-spark.org and reviewing the information on our Trafficking Resource Hub.
youthSpark has created two public service announcements (PSAs) to help start the conversation. Our PSAs are specifically geared towards educating children as young as 10 or 11 years old, as well as targeting the "demand" side of trafficking. More and more parents want to discuss this issue with their children, but don't know how to as some of the videos out there may not be age-appropriate. Our goal is that these videos will serve as a starting point for you to talk to your children about this important issue. In addition, we have created an Official Question & Answer Discussion Guide that provides suggested talking points and Care Clinician Tips. We encourage all parents and youth-serving organizations to use these videos and the discussion guide as an appropriate resource to educate young people, which increases awareness and decreases vulnerability, helping to prevent them from becoming victimized and from becoming exploiters.
Please watch the entire video(s) before showing it to youth and read our Discussion Guide thoroughly for an easier discussion. Be sure to have resources available should any information be revealed that may require follow-up action. Resources may include contact information for a therapist or pediatrician, police hotline, child serving agency, etc.
Having a discussion about sex can be very intimidating for parents and children. However, preparing for the talk can erase some of that anxiety. Briefly ask your child what they know about this topic. Start with a discussion about facts and myths. Then watch the video(s) with your child. Be sure to leave plenty of time to talk about your child's reaction. Lastly, identify safety measures that your family can put in place and role-play different scenarios. Although the topic is serious, don't be afraid to add a bit of humor and assure your child that it is okay to have this conversation. Throughout the discussion, listen to your child speak without interrupting, judging or criticizing. Allow your child to express himself or herself completely.
Stay tuned for another blog later this week with suggested questions and recommended responses to continue this conversation!
This post was previously published by the Human Trafficking Search Blog Here.
youthSpark is a non-profit organization based in Atlanta, GA that works "to provide education and training, resources and counseling to protect youth who are at risk of sexual exploitation, transitioning them to healthy, productive lives." We want to create a world where no child becomes a victim of child sex trafficking and no individual ever buys or sells another human. For more information about our work to end child sex trafficking through prevention and early intervention, please visit our website atwww.youth-spark.org.
Video Credit: youthSpark, Photo Credit: John-Mark Kuznietsov