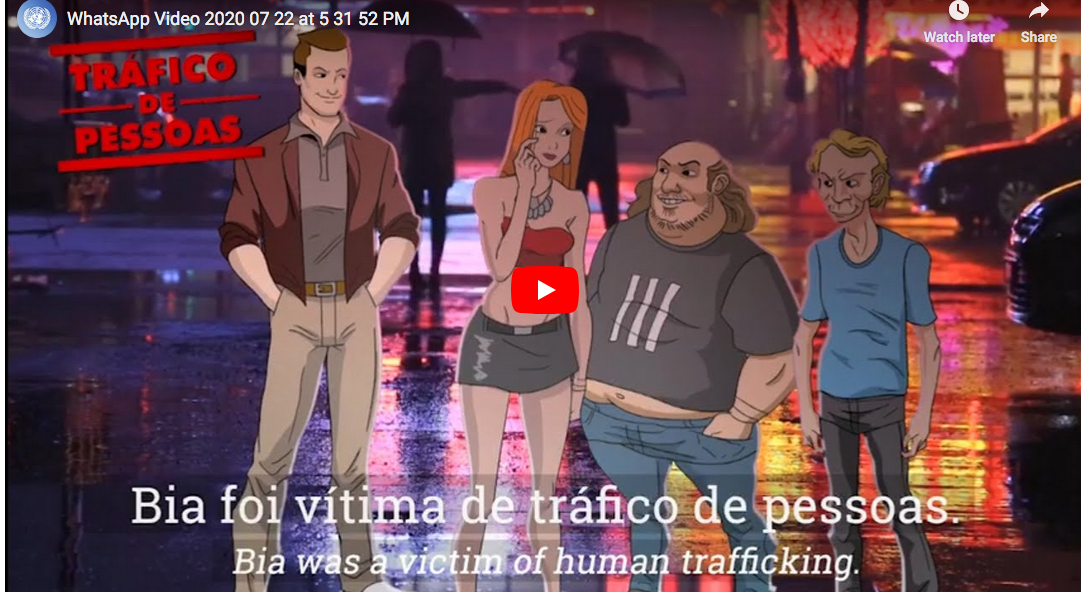 UNODC Partners with Brazil on 'Freedom in the Air' Initiative
For most people, getting on a plane means the start of a new adventure. They are heading for a holiday, a reunion with friends or family or embarking on a business trip.
But domestic and international air transportation is also a method used by human traffickers to transfer people to the cities and countries where they will be exploited for profit.
Airline and airport staff have a key role to play in detecting potential cases of trafficking, assisting the victims and aiding investigations, which could lead to the dismantling of the criminal networks involved or the conviction of the main perpetrators.
"It's essential to raise awareness of human trafficking among flight attendants, ground staff at airports and passengers," says Andrea da Rocha Carvalho Gondim, a Labour Prosecutor from Brazil's Public Prosecutors Office.
To achieve this goal, Brazil, together with UNODC and other partners, has launched the "Freedom in the Air" (Liberdade No Ar) initiative.
Ms Gondim, who prosecutes cases of human trafficking that relate to labour exploitation, says she got the idea for the project after reading about an American flight attendant whose actions led to the rescue of a teenage girl from a trafficker who had accompanied her on the flight.
"This campaign is aimed at potential victims who are Brazilians leaving the country, flying to another city in Brazil or foreign nationals arriving or transiting our country," she adds.
Read more here.