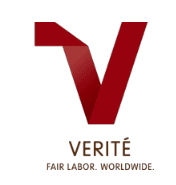 Research on Indicators of Forced Labor
A new estimate from the International Labor Organization (ILO) found that there were 20.9 million victims of forced labor around the globe in 2012, a significantly higher number than its previous estimate of 12.3 million victims in 2005.1 This shows that high numbers of workers around the globe continue to be enslaved and demonstrates the need for research to better understand the characteristics and causes of forced labor. From 2008 through 2011, Verité carried out research on the presence of indicators of forced labor in the production of ten goods in seven countries: shrimp in Bangladesh; Brazil-nuts, cattle, corn, and peanuts in Bolivia; sugar in the Dominican Republic; coffee in Guatemala; rubber in Liberia; fish in Indonesia; and tuna in the Philippines.
To read the full report click here.