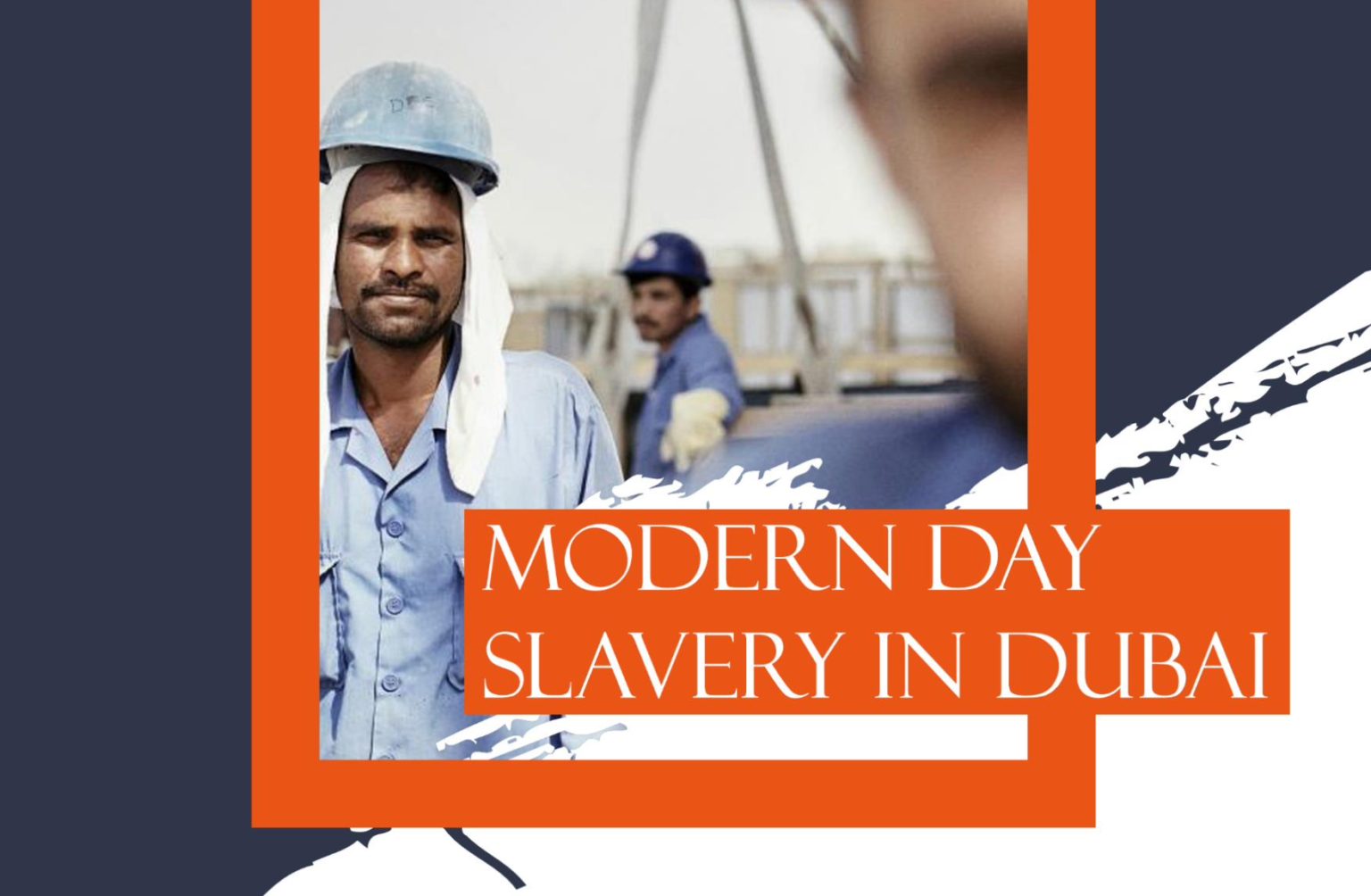 Report: Modern Day Slavery in Dubai
In a joint effort between New York Center For Foreign Policy Affairs, The International Institute For Global Strategic Analysis and the Washington Institute For Defense and Security, we bring you this report titled Modern Day Slavery In Dubai.
This report aimed to provide information with regards to human sex and labor trafficking in the world by numbers; the origins of human trafficking from former Soviet countries to Eastern Europe; the involvement of the UAE in the notorious human trade demand, alongside several recommendations to tackle this ongoing phenomenon. Trafficking of human beings equals the abolition of freedom, sexual, physical and emotional abuse, unpaid or low-paid work, long working hours and reduced protections. Patterns of trafficking recruitment for forced labor do not vary across countries and one aspect is especially true for all: trafficking takes place due to the ongoing high demand globally. High-risk groups are those living in financial hardship who migrate to other countries like UAE for a better life. Systems like the kafala sponsorship system within the UAE give freedom to employers to act with impunity. Employers often abuse the human rights of their foreign workers who were trafficked to the country via organized trafficking rings. Overall, when it comes to the international community, efforts are being taken globally on paper, but more needs to be done in punishing traffickers and clients. Countries have to upgrade their methods and make a collaborative effort towards the elimination of human trafficking through online detection systems, training of their police forces and strict law enforcement. This report aims to raise awareness and persuade readers to read more on the topic and help in the global fight against trafficking.
The UAE is considered to be the third-richest country in the world with a $43,103 GDP per capita. Eastern European countries, particularly those that were significantly affected by the Soviet Union's downfall, are amongst the poorest today. Countries like Ukraine, Georgia, Moldova and Belarus are considered some of the poorest countries in Europe with an annual $3,540-7,900 GDP per capita. The UAE is promoted as an exotic paradise with numerous job opportunities for Eastern Europeans. Yet, no one discloses the real dark side of the glorified country with endless opportunities; the side of modern-day slavery that goes unpunished, trapping millions from all over the world. That is why, raising awareness regarding human trafficking is crucial and everyone can and should be part of the solution by learning more about human trafficking, recognizing the signs and reporting it. Therefore, this report aims to provide the reader with greater knowledge regarding human trafficking, the human trafficking situation in the UAE and recommendations that can tackle such a dark phenomenon.
Dubai, a former UK outpost in the Gulf, only became an independent country in 1971, when it joined six other Emirates to form the United Arab Emirates. However, Dubai has undergone a massive makeover and a population boom in the span of a generation. The city is now home to almost three-quarters of the regional offices of the Fortune 500 companies and is one of the world's cultural and business hubs, hosting international cultural events such as the Expo 2020,54 and sporting events like the Rugby Sevens and the Dubai Cup. Dubai's population has grown exponentially in the same period: from the 46,000 citizens that lived in the city in the late 1960s to 3.44 million inhabitants in 2021.55 However, nearly 90%56 of the city's population is comprised of migrants, primarily from South Asia, Southeast Asia and East Africa. This figure should not come as a surprise given that, according to the World Bank, 88.4%57 of the UAE's population is also made up of migrants, making the UAE one of the countries with the world's highest net migration.
To read the full report:
The authors of this report are Florian Schmitz, Marta Nuevo and Mitko Arnaudov.
Florian Schmitz is a German multimedia journalist, based in Thessaloniki, focusing on Greece and the Balkans, migration, human rights issues and minorities. He works mainly as a correspondent for Deutsche Welle and other German public broadcasters. His work on illegal pushbacks and press freedom in Greece has been widely recognized. His first book "Erzähl mir von Deutschland, Soumar" was published in 2017 Karina Iskandarova is a political analyst with a background in global development, human rights, conflict resolution and human security. Some of the international organizations she has collaborated with are Amnesty International, the United Nations and NATO. She has a Bachelors (Hons) in international relations and a Masters in global policy and international security. She is passionate about community service, human rights, inclusivity and societal change.
Marta Nuevo Falguera is a Political Analyst working with an international security company. Her work focuses on foreign policy, security, and international conflicts in Asia-Pacific. She also contributes articles about Asian politics to the Spanish magazine El Orden Mundial. Ms. Nuevo Falguera holds a Master's Degree in International Relations from Ramón Llull-Blanquerna University & a Diploma in International Conflict Management from Utrecht University. During her undergraduate studies, she studied abroad in the U.K. and Japan.
Mitko Arnaudov holds a PhD in International and European Politics. A University of Belgrade – Faculty of Political Sciences, he has been a Researcher of the same Institute for years. The fields of his academic interest are regional studies, European integration processes, security infrastructure in recent world, human security in the era of globalized economy, as well as regional relations within Western Balkans. He has published numerous academic papers and researches and also has been part of many regional, European and international conferences.