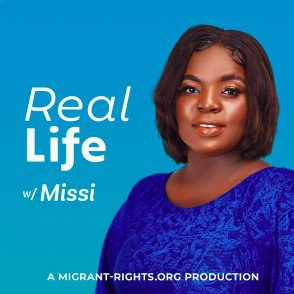 Real Life with Missi: Ernestina, Saudi Arabia
Real Life with Missi is a podcast series in which migrant women share their experiences to raise awareness on irregular migration and its consequences.
Host Missi is a Ghanaian returnee, survivor, and advocate for fair migration and gender equality. 24-year-old Ernestina recounts her escape from a two-and-half-year ordeal of torture and abuse in Saudi Arabia.