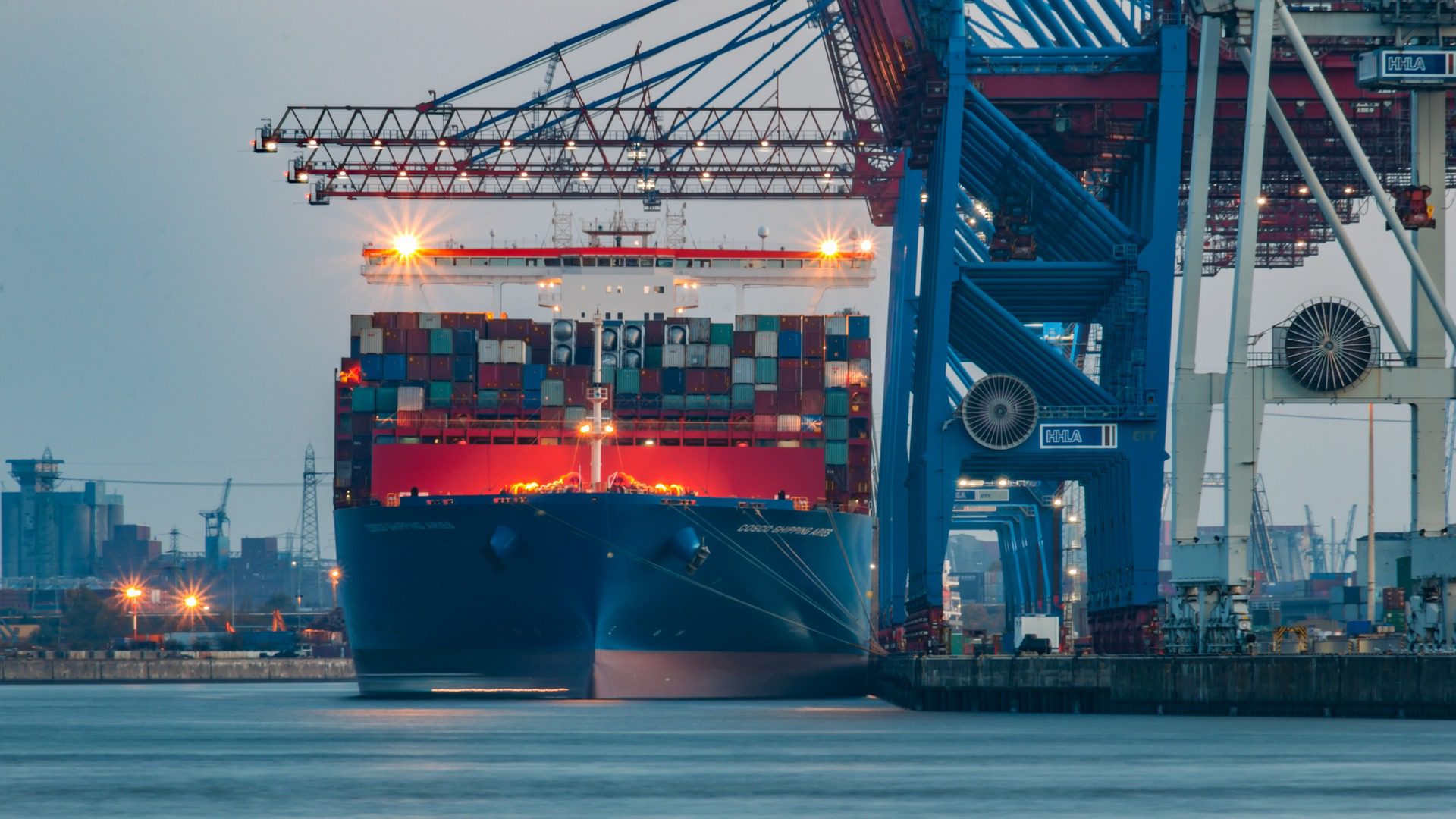 No More Safe Harbors: The International Need for Import Prohibitions on the Products of Forced Labor
Across the globe, an estimated 25 million people work in conditions of forced labor. In many of these cases, the private companies that supply the cotton, cocoa, and coffee we use every day directly benefit by producing and buying goods at lower costs.
Legal prohibitions on importing goods produced with forced and prison labor authorize customs and border officials to block goods from entering major markets, a strong incentive for companies to clean up their supply chains. Import prohibitions can fundamentally challenge companies' profit models and thus their behavior: with the ability to sell goods in a country at risk, a company's incentive to cut costs by using forced and prison labor drops drastically.
The US currently has the oldest and most effective import prohibition on forced and prison labor in the world. Passed in 1930 as a protectionist measure, Section 307 of the Tariff Act of 1930 prohibits the importation of any product that was "mined, produced, or manufactured wholly or in part by convict labor and/or forced labor." However, while Section 307 may block access to the US market, a Withhold Release Order (WRO) has no effect on other markets, which remain open to goods made with forced labor. In fact, if Customs and Border Patrol (CBP), the agency that enforces Section 307, determines that a product is made with forced labor, a company has 90 days to re-export the good to a new market.
This ability to re-export goods to other markets significantly weakens Section 307's deterrence power. However, currently prohibitions on importing goods produced with forced labor are gaining traction around the world. If enough countries implement similar legislation, these prohibitions have the potential to significantly challenge the use of forced labor in global supply chains.
This blog discusses import prohibitions on products made with forced labor. It provides an overview of existing and emerging laws on import prohibitions across the globe and argues that governments around the world must implement such laws so that companies no longer have "safe harbors" – markets for goods produced with forced labor.
European Union 
As the US has issued more WROs, countries around the world have begun to discuss implementing import prohibitions on goods produced with forced and prison labor. The world's largest single market—the EU—is currently considering passing such a law. On September 15, 2021, EU Commission President Ursula von der Leyen announced the Commission's commitment to prohibit the importation of products made with forced labor into the EU: The European Union "can never accept that [25 million globally] are forced to make products – and that these products then end up for sale in shops here in Europe." The US and the EU economies together comprise approximately half of world GDP.
Like Section 307, the suggested import control would allow customs authorities of EU member states to stop products made or transported in whole or in part with forced labor at the EU's border when there is reasonable suspicion of the use of forced labor. The burden would then shift to the company to prove that the goods were not made by forced laborers or to remedy the situation before the products are allowed to enter the EU.
The EU has an important opportunity to center human rights concerns and make import controls both transparent and remedy-centric for victims of forced labor. Such a measure would also complement the upcoming EU legislation on mandatory corporate due diligence for human rights and environmental harms in supply chains. To account for unintended and far-reaching consequences of import controls, it is important that the legislation be accompanied by developmental support to the governments in producer countries. Support and security must be provided for workers who come forward and for local communities in producer countries.
Canada
On July 1, 2020, the United-States-Mexico-Canada-Agreement (USMCA) went into effect. As part of the USMCA, Canada was required to implement its own version of Section 307 of the Tariff Act. Since July 2020, Canada has prohibited the importation of goods "mined, manufactured or produced wholly or in part by forced labour" Yet, while the law has been in effect for almost a year and a half, the government only began enforcement in fall 2021. On November 17, 2021, Canadian customs officials for the first time announced that they had detained products – women's and children's clothing produced in China – made using forced labor. Customs officials also announced that they had stopped all imports from Supermax, a rubber glove company based in Malaysia. This request came shortly after the US CBP issued a WRO against Supermax and its subsidiaries in October 2021.
While Canada is one of the few countries to have passed an import prohibition into law, it has been hampered in its ability to enforce the law by the fact that before authorities are empowered to detain shipments suspected to be the products of forced labor, they must first gather "legally sufficient and defensible evidence" to do so. Above Ground, a Canadian human rights group, has stated that this strict evidential requirement is blocking the law's implementation. According to the Canada Border Services Agency, gathering the necessary evidence to prove a case may take up to half a year.
Mexico 
Like Canada, Mexico is required by the USMCA to introduce laws that prohibit the importation of products made with forced labor. A year and a half after the USMCA went into effect, Mexico has still not passed legislation. However, Senator Claudia Edith Anaya Mota has introduced legislation in the Mexican Senate to prohibit importing goods produced with forced labor.
Like Canada, Mexico provides an easy market for forced labor products that are prohibited from entering the US. If denied entry at ports in California or on the Gulf of Mexico, the cost of shipping the goods to Mexico is much lower than to ship goods to a country across an ocean. It is vital to close safe harbors for goods produced with forced labor and to show that the promise to end forced labor is not simply a PR stunt but a binding commitment. 
New Zealand 
Halfway around the world, Section 54 of New Zealand's Customs and Excise Act 1996 prohibits importing into New Zealand products produced "wholly or in part by prison labor." However, enforcement appears to be quite limited. Officials say they lack the resources to investigate whether a good was produced wholly or in part by prison labor and they primarily rely on self-reporting and tip-offs.
In 2009, a Customs and Excise (Prohibition of Imports Made by Slave Labour) Amendment Bill proposed prohibiting the import of products of forced labor, but the bill failed to gain political support in the legislature. Last year, however, the Ministry of Business Innovation and Employment released a draft plan of action against forced labor. It proposed another method of prohibiting importing products produced with forced labor. The new Customs and Excise Act 2018 allows legislative orders in council to be issued that identify categories of prohibited imports. Because orders in council are easier to pass than conventional legislation, the proposal suggested that it would be relatively straightforward to pass a prohibition on goods made in part or wholly with forced labor.
Australia 
Like its neighbor, Australia has also considered a law prohibiting the importation of products produced with forced labor. In August 2021, the Australian Senate passed the Banning Goods Produced by Force Labour Bill which prohibits the importation into Australia of any goods made in whole or in part with forced labor. The Senate Foreign Affairs, Defense and Trade Committee has also recommended that, like the US CBP, the Australian Border Force be authorized to issue "rebuttable presumptions for specific goods, companies, and/or regions with particularly high risk of being associated with forced labour." Much like WROs in the US, this law would allow authorities to investigate imports suspected of being produced with forced labor and should there be 'reasonable evidence' of forced labor the authorities can detain the goods. However, companies would have the ability to provide evidence establishing a lack of forced labor in their supply chains. As of December 2021, it remains unclear if the bill will receive the necessary support in the Australian House of Representatives.
United Kingdom 
The UK has one of the oldest prohibitions on importing goods made with prison labor. Passed in 1897, the Foreign Prison-Made Goods Act prohibits the importation of goods to the United Kingdom that were made in foreign prisons. Although passed 124 years ago, the law has never been enforced.
While the law has mainly existed in obscurity, the Global Legal Action Network (GLAN) and the World Uyghur Congress (WUC) filed a petition under the Foreign Prison-Made Goods Act in April 2020. The petition provided evidence that companies – including Muji, Uniqlo, Ikea, and H&M – had sourced cotton from the Xinjiang region in China, where there is widespread internment of Uyghur and other Muslim and Turkic minorities. In the petition, GLAN and WUC requested that the UK not allow imports of cotton produced by Uygur prisoners. As of November 2021, the UK government had not made any seizures or started an investigation.
No More Safe Harbors for Forced Labor
Import prohibitions can have a radical impact on forced labor. They have enabled victims of human debt bondage to gain redress and reduce forced labor in the Malaysian rubber glove industry. In the US, Section 307 has also been used to prohibit importing products from Xinjiang, China on suspicions of forced labor, including cotton, tomatoes, and hair products.
But import prohibitions are not a panacea. They are blunt instruments in a complex network of economies and societies. A powerful tool, import prohibitions can have unintended consequences that hurt the very communities they are levied to help. When faced with import prohibitions, companies may simply "cut and run." Instead of remediating abusive labor conditions with a supplier, buyers may cut ties, causing factories to continue using forced labor to produce for other buyers or shut down and lay off their workers. This could leave workers, who are often migrants, stranded in foreign countries with no way to work, pay off their debts, or return home. Import prohibitions must be designed with precision and care to avoid such unintended consequences.
However, to address an international problem, we need international action. If import prohibitions are to truly address forced labor, we need enforceable import controls in more countries. Currently, the US largely operates alone in enforcing a prohibition on products made with forced labor. Although the US is a major market, the ability to re-export products to practically any other market in the world significantly weakens the deterrent effect of import controls. In today's interconnected world of global supply chains and multinational corporations, corporate accountability requires international strategies.
Gillian Hannahs is a CAL Legal Intern and a 2L at Harvard Law School.
To learn more about Corporate Accountability Lab click here.