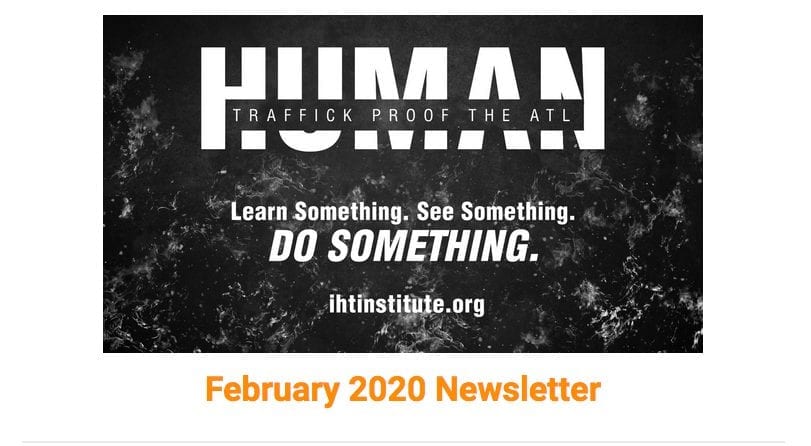 International Human Trafficking Institute February 2020 Newsletter
Take a Stand Against Labor Exploitation on Valentine's Day and Everyday
Chocolate and roses are the iconic symbols of Valentine's Day. However, if you have not visited the Center for Civil and Human Rights, you may not know that these items are responsible for the extreme labor exploitation of women and children.
Seventy percent of roses sold in the United States are imported from Ecuador. Human rights groups and universities have documented the horrific working conditions of women who toil long hours in the fields. According to the New York Times, due to repeated exposure to the pesticides used to produce roses, women in the industry had more miscarriages than average, and more than 60 percent of all workers suffer headaches, nausea, blurred vision or fatigue. These health risks are compounded by the hopelessness caused by the extremely low wages that keep their families impoverished.
The harvesting of cocoa beans is especially troubling, as many of the workers are children.  These children have never gone to school, nor ever tasted chocolate. Since 2001, major chocolate companies have been under fire by governments and consumer groups to end their practices of recruiting and our purchasing trafficked children. They have repeatedly missed deadlines to stop this cruel treatment of children. This story by CNN Freedom Project exams the supply chain of chocolate from child labor in West Africa to our favorite chocolate bar sitting on our desks.
Unlike the women in Ecuador and children in West Africa, who have no choice, we do have the freedom to choose to buy products that are not made by enslaved labor. Flowers grown locally are found with a web search, and you can download the Food Empowerment app (link) for fair trade chocolate options.
It will be a great demonstration of human kindness, to ensure that your loved one's gift does not support the exploitation of others.
Read the full newsletter here