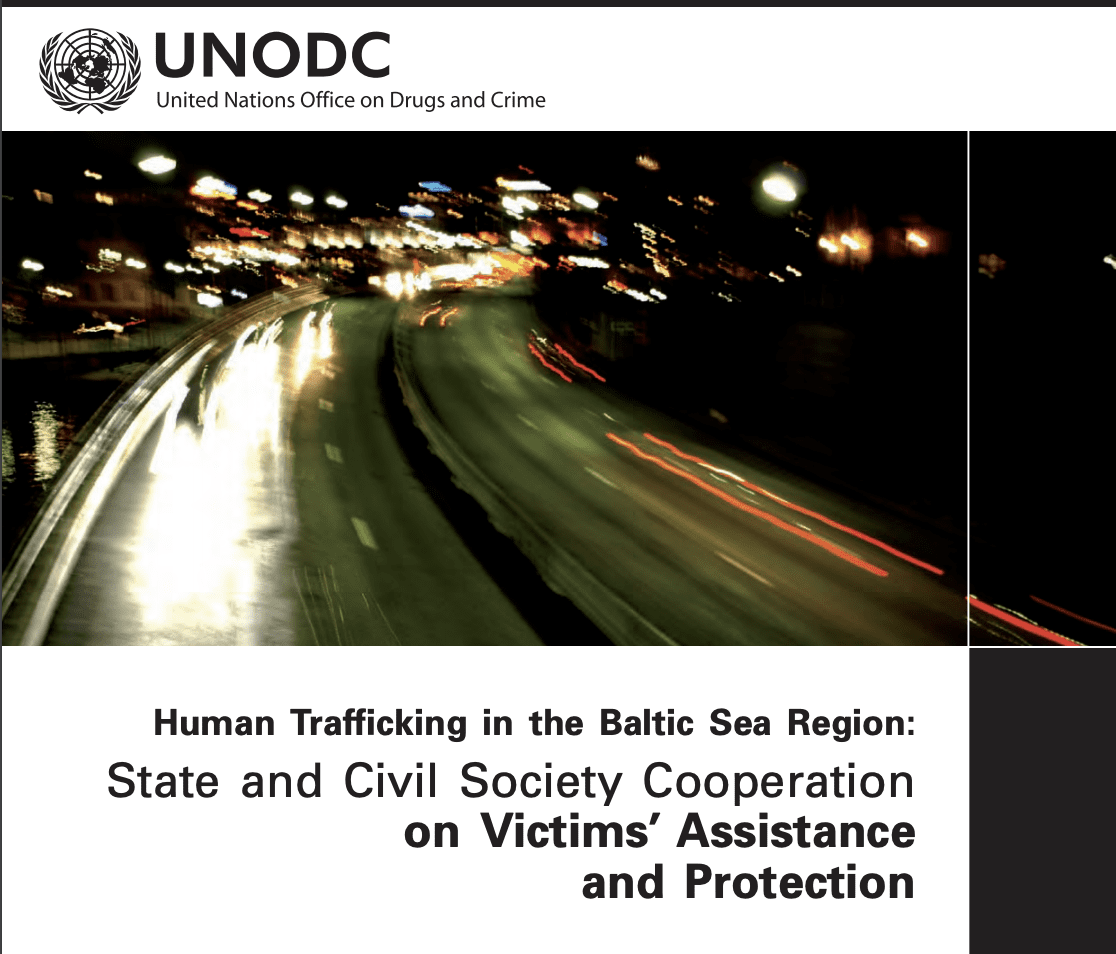 Human Trafficking in the Baltic Sea Region: State and Civil Society Cooperation on Victims' Assistance and Protection
Despite the efforts of governments, international organizations and civil society, human trafficking remains a global problem. Around the world, millions of people are handled as commodities and exploited in an ever evolving trade. It cannot be emphasized enough that one of the first important steps toward coordinating an effective response is to understand the depth, breadth and scope of trafficking in persons. The United Nations Office on Drugs and Crime (UNODC) has taken some important steps in the past, with "Trafficking in Persons: Global Patterns" and the "Global Report on Trafficking in Persons" to begin to bridge this information gap. However, UNODC recognises that global problems require not only global, but also regional responses. That's why studies like the one presented here are so crucial to understanding how best to combat this modern form of slavery.
UNODC and the Council of the Baltic Sea States Task Force on Trafficking in Human Beings (CBSS TF-THB)2 have teamed up to implement the "Preparatory Regional Project on Fostering Non Governmental Organization (NGO) – Law Enforcement Cooperation in Preventing and Combating Human Trafficking in, from and to the Baltic Sea Region". The aim of the research carried out within the project and presented in this study is to help lay the foundation for targeted and consistent approaches in the provision of assistance and protection to victims of human trafficking through improved cooperation among State actors and civil society organizations.3 The research aims in particular to establish a knowledge-base on existing cooperation mechanisms, identify shortcomings and obstacles and formulate recommendations for improved cooperation.
A few main themes emerged throughout the research process. First, as already mentioned, reliable data gathering is the foundation of any other effort to combat trafficking in persons. The findings here demonstrate serious shortcomings in this area as well as a substantial under-reporting of cases. The latter may be due in part, to NGO personnel in some countries not being authorised to identify to government authorities foreign victims of trafficking. Second, many countries' efforts are focussed on trafficking for sexual exploitation, to the exclusion of other forms of exploitation. In this respect, particularly identification of and service provision to victims of trafficking for other exploitative purposes is lacking. Third, and perhaps most relevant to the subject of the study, was the need to enhance communication between civil society and State actors. Improved communication between these two parties would facilitate shared understanding of what constitutes trafficking in persons, establish priority areas and joint policies and establish direct channels of communication between different service providers that do no rely upon personal contacts.
With this study and the important findings contained here, we have reached a milestone, and a crossroads, in the Council of the Baltic Sea States (CBSS) region. It is now important to build upon the information presented here in order to ensure that all parties move along a common path that will put an end to this crime that shames us all.
Read more here.