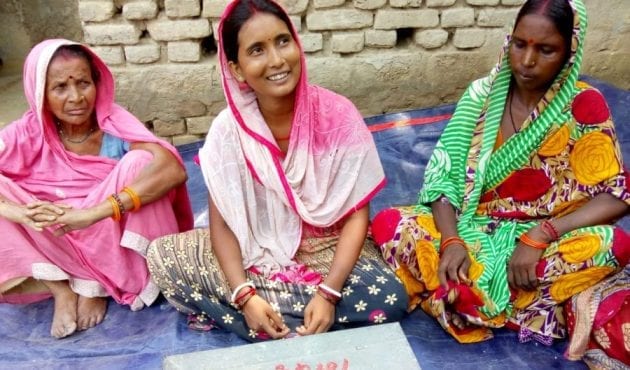 How community-based interventions are ending bonded labor in India
Over the past five years, the Freedom Fund has been trialing two major programs to eradicate bonded labor in northern and southern India. To this end, the Freedom Fund has invested approximately $15.8 million in over 40 front line Indian NGOs, who have been working together as part of the Freedom Fund's "hotspot" model to address the systemic causes of bonded labor and trafficking. Recent evaluations have demonstrated the transformative change achieved by these programs, with steep declines in the prevalence of bonded labor across both target areas.The first program, in the northern states of Bihar and Uttar Pradesh, aims to help lower caste households to exit conditions of debt bondage in industries such as brick kilns, stone quarries and agriculture. The second, in the southern state of Tamil Nadu, seeks to end forced and bonded labour in cotton spinning mills, which employ young women and girls from Dalit or other scheduled caste communities. In each of these programs, the Freedom Fund has supported NGOs to conduct a range of interventions at the community level, while also engaging with government, business and other power holders to tackle the underlying systems that allow exploitation to persist.
To ensure that the work we carry out is evidence-based, the Freedom Fund commissions external evaluations of our programs. This paper summarizes five such evaluations – from Harvard University's FXB Center for Health and Human Rights, the Institute of Development Studies, Praxis India and the UK Home Office. Taken together, these evaluations validate the power of grassroots interventions to reduce bonded labour and enable vulnerable communities to free themselves from exploitative practices.
Key findings include:
Between 2015 and 2018, the prevalence of households in bonded labor fell, on average, from 56% to 11% in our 1,100 target villages across the northern and southern India hotspot programs.
The proportion of households in our target areas with a child in bonded labour dropped from 13% to 1% in southern India and from 12% to 3% in northern India.
For the rest of the findings and to read the full report, click here.