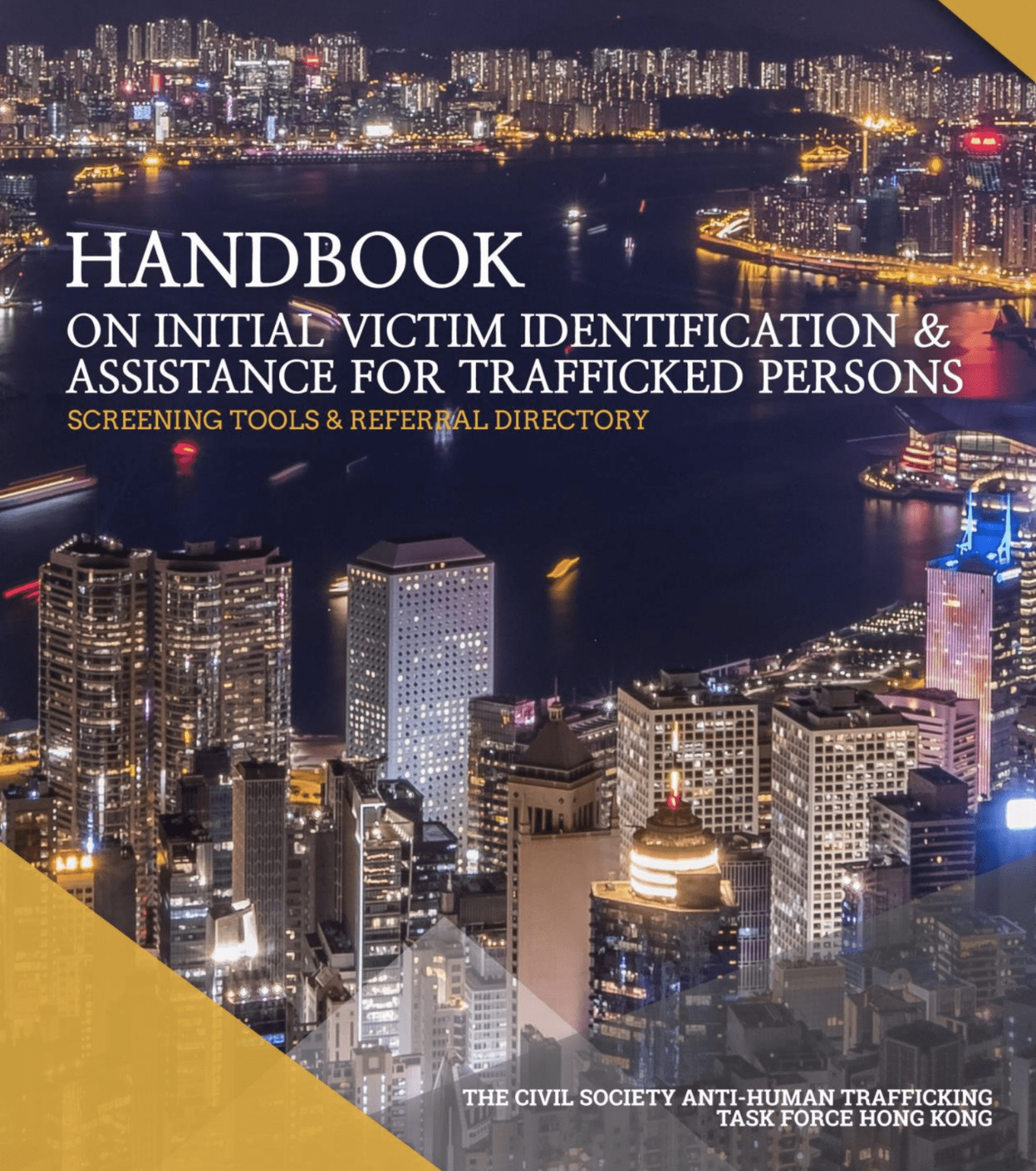 Handbook on Initial Victim Identification & Assistance for Trafficked Persons
It is impossible for any single organization to comprehensively respond to all forms of human trafficking. The Civil Society Anti-Human Trafficking Task Force believes that the response to human trafficking is most effective and efficient when supported by a multidisciplinary and collaborative consortium of anti-human trafficking organizations. A consortium of organizations can transform the limited scope of services of any individual organization into a strong community working together to combat trafficking in persons in Hong Kong.
The mission of the Civil Society Anti-Human Trafficking Task Force is to advance anti-trafficking efforts in Hong Kong in the following ways: (1) examine the nature and scope of human trafficking across the city; (2) develop screening tools and train civil society organization (CSO) staff to identify victims of human trafficking; (3) identify challenges and
opportunities in protecting and assisting victims, and bringing traffickers to justice; (4) train CSO staff to protect and assist trafficked persons; (5) and address service delivery gaps for victims of human trafficking.
The Task Force takes a victim-centred approach which seeks to minimize re-traumatization associated with involvement in the criminal justice process by providing victims with services and assistance throughout the process. Its members are from intergovernmental organizations and community based organizations. The Task Force aims to effectively intervene in human trafficking situations and focuses on long-term local solutions to this complex issue. The UN Migration Agency (IOM) Hong Kong SAR serves as a secretariat for the Task Force. The Task Force has been meeting regularly since September 2016.
Read more here.