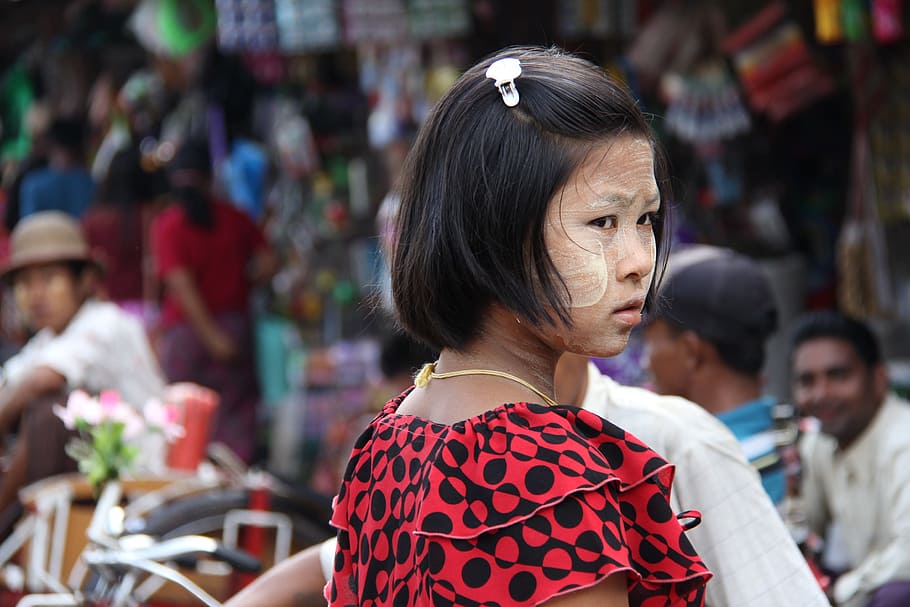 "Give Us a Baby and We'll Let You Go": Trafficking of Kachin "Brides" from Myanmar to China
This report is primarily based on interviews with 73 people, including 37 ethnic Kachin women and girls who escaped back to Myanmar after being trafficked and sold as "brides" in China. Some survivors escaped only weeks before we interviewed them. Twenty-four of the 37 were trafficked in 2010 or later; the most recent cases involved trafficking in 2016 and 2017. An additional 12 interviewees were trafficked between 2002 and 2009. The earliest trafficking experience described by a survivor we interviewed occurred in 1986. Our research in Myanmar took place during eight months from May 2016 through December 2018.
Twenty-two of the survivors interviewed had been held in China for a year or longer; 11 were held for three years or longer. The longest time in captivity was nine years. Twelve interviewees were under age 18 when they were trafficked; the youngest was 14. The others were ages 18 to 46. Two interviewees were trafficked twice; for figures in this report, we have used data from the most recent trafficking incident.
Many survivors told us they concealed their experience from their community and sometimes from their families. To protect their privacy, all names of survivors and family members in this report are pseudonyms, and we have omitted details that might make them identifiable.
Interviews with survivors were conducted in private, through an interpreter, in the Kachin language. They were conducted with only the interviewee, one or two researchers and an interpreter present, with the exception of a survivor who wanted her mother present. Human Rights Watch sought to avoid re-traumatization by using specialized methods for interviewing survivors of trauma. One interview with a survivor was conducted by phone; all other survivor and family interviews were conducted in person.
We advised all prospective interviewees of the purpose of this research and how the information would be used. They were advised that they could refuse to participate, to decline to answer any question or discuss any topic, and to end the interview at any time. Interviewees did not receive any compensation. Human Rights Watch paid for the costs in situations where interviewees travelled or incurred phone charges in order to be interviewed.
We also conducted interviews with three families of women believed or known to have been trafficked, and 33 interviews in Myanmar with individuals who included representatives of the Myanmar Ministry of Social Welfare, the Myanmar Human Rights Commission, the Kachin Independence Organization, the Kachin Women's Association, and UN and other international organizations, as well as police, lawyers, foreign diplomats, and nongovernmental organization (NGO) staff members. These interviews were conducted in English or in Kachin or Burmese with an interpreter.
Human Rights Watch requested, by phone and email, an opportunity to interview the Myanmar police and the Ministry of Home Affairs but did not receive a response. We requested data from the Myanmar police, through the Ministry of Social Welfare, which agreed to convey the request. The Ministry of Social Welfare provided some of the data Human Rights Watch requested regarding that ministry's own work but did not provide the requested data regarding police activities.
In January 2019 we wrote to China's minister of public security, with copies to the president of the All-Women's Federation of China and the head of public security for Yunnan Province. Our letter, included as annex I, outlined the findings of this report and requested a response and data from the Chinese government. As of the date of publication, we had not received a response.
Read more here.