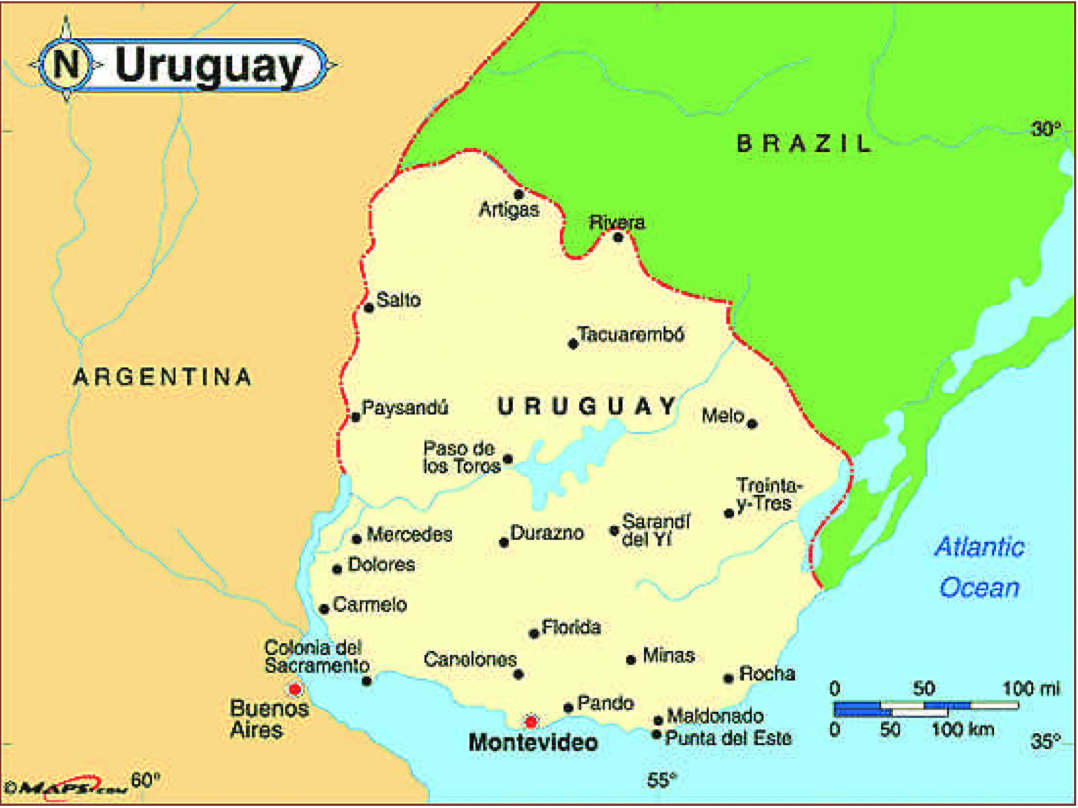 Contemporary Forms of Slavery in Uruguay
In October 2004, President Vásquez's Frente Amplio won the general election in Uruguay, ending more than 150 years of two-party dominance and reflecting a disillusionment with the Colorado and National parties.
The economic recession started in Uruguay in 1998 and, following events in Argentina, became a financial crisis in 2002 when a number of banks collapsed. This had a dramatic impact on the standard of living of many families as unemployment rose from 10 to 17 per cent (with less than a fifth entitled to unemployment benefits) and those living in poverty jumped from 18 to 31 per cent between 1998 and 2003. Those living in extreme poverty doubled to reach 2.8 per cent of the population by 2003. The crisis hit those who were unemployed or self employed hardest and household income fell by more than 20 per cent from 1998-2002.
However, the crisis has not had a serious impact on social indicators like health and education, which remain much better than other countries in Latin America. In 2003, 95 per cent of primary school aged children were enrolled and nearly all completed their education. Enrollment in secondary school has also increased, but about half drop out before completion – mostly from poorer families.
While Uruguay continues to have one of the most equal income distributions in South America, social exclusion is a problem, particularly for Uruguayans of African descent, the rural poor, young people and women. Domestic violence is a widespread problem with one survey recording that 46 per cent of women married or living with a partner had been subjected to domestic violence in the previous year. Children are most affected by poverty with some 50,000 minors neither working nor studying and more than 50 per cent of those living in poverty being less than 18.
There has been a strong economic recovery in 2004 with GDP growth in double figures and unemployment falling, but this had not fed through to a reduction in poverty levels by the end of 2005.
To read the full report, please click here.
Anti-Slavery International is the world's oldest international human rights organisation, and bases its work on the United Nations treaties against slavery campaigning for freedom from slavery for everyone, everywhere.