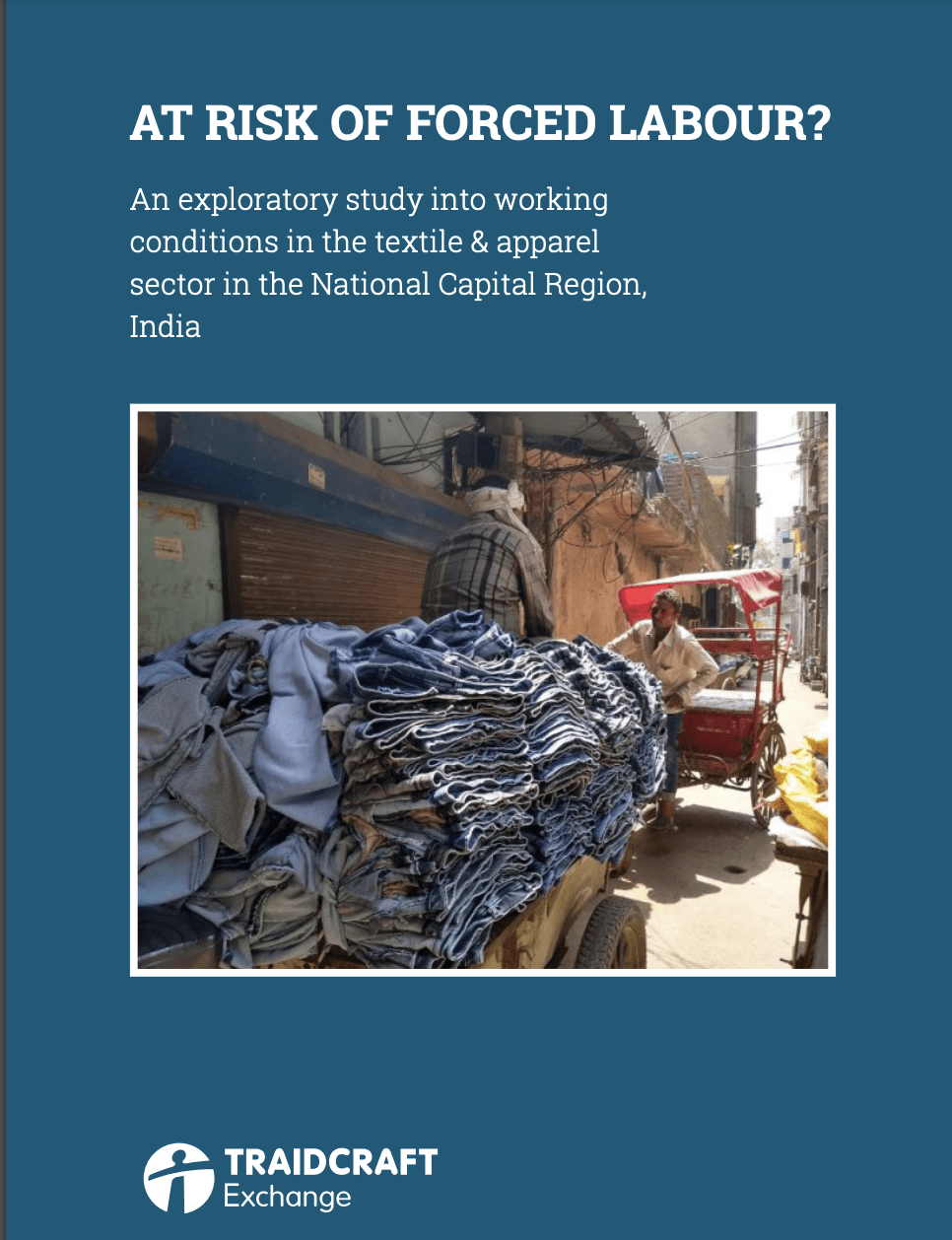 At Risk of Forced Labour? An exploratory study into working conditions in the textile & apparel sector in the National Capital Region, India
Abstract
This small-scale exploratory study aims to understand whether certain categories of workers in the textile and apparel sector in the National Capital Region in India are at any risk of forced labour, and, if so, the nature and incidence of these risks.
Drawing on interviews with export factory workers, informal factory and production unit workers, and homeworkers, it finds forced labour risks in evidence among all these groups.
The broadest spread of distinct risks is found among both men and women factory workers in export-oriented factories. These risks appear at least in part to be associated with production targets that drive demanding labour regimes which, through the deployment of implicit or explicit threats, provide little or no room for anything but compliant worker behaviour. At the same time, significant but different risks, including overtime, are also discerned in informal factories and production units, though here another key concern was lack of regularity of work. Whether serving export or domestic markets, these informal workspaces were found to offer limited or no room for resolution of any complaints. Low wages, including below minimum wage payments, were in evidence in these informal factories and production units. Homeworkers, all female, who – by and large – expressed a lack of alternative employment options, are paid chronically low wages: in all cases below the minimum wage, and in approximately 2/3 of cases less than half the minimum wage for unskilled work.
The closing sections of the report includes recommendations for different actors on how forced labour can be tackled and suggests some areas for further research.
Introduction
Fieldwork was undertaken in 2019, a number of months before the onset of the Covid-19 pandemic and resultant restrictions across the world. Almost all – 97% – of workers at the centre of this study migrated to Delhi in their lifetime, primarily from Uttar Pradesh and Bihar.
Following the announcement of the nationwide lockdown on March 24th 2020, migrants quickly emerged as among the most at risk in the bleak economic landscape. Whilst many workers made difficult journeys home, others, including – we understand – many featured in this study, either chose to stay back or were unable to leave due to the restrictions. Their communities in southwest and northeast Delhi have been among those left without adequate savings and dependent for survival on food relief from the State, and often from civil society and voluntary efforts. The report that follows provides some insights on why people have been left on the edge of destitution. Wages below or just barely at the minimum wage are a common thread across workers featured here, making it harder to save. Those working outside formal factories and at the hidden peripheries of supply chains have access neither to employer-arranged social protection nor to any proof of employer obligation. A widespread lack of unionisation and organisation has left many workers isolated, with little in the way of collective voice and negotiating power. As we look ahead, it is clear that working people in India need to be provided with the tools they need to become more resilient in the face of economic shocks. It is hoped that this study will speak to some of the challenges we all need to overcome to co-construct the kinds of communities and economies that people will want, and be able, to call home.
Read more here.