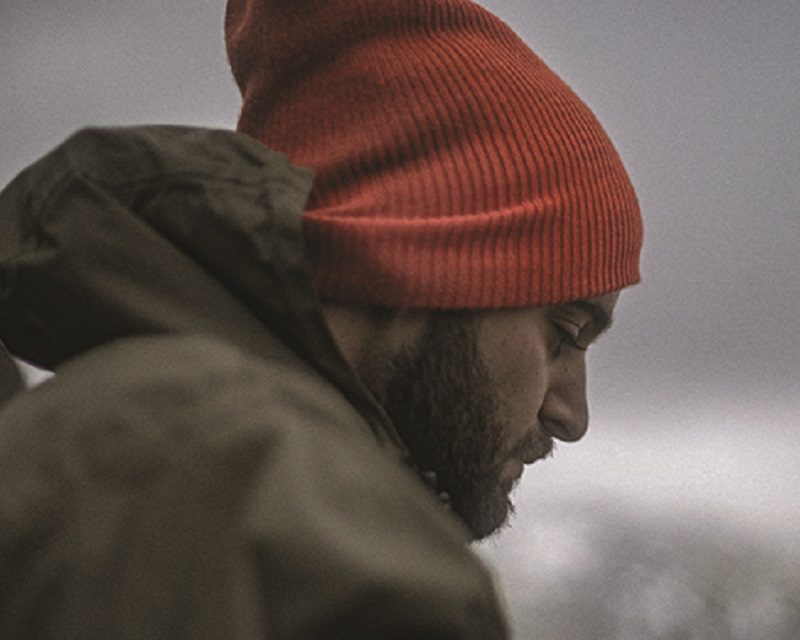 Individuals with Disabilities May Face Increased Risk of Human Trafficking
This blog post is a continuation and expansion on the topic of disabilities and human trafficking discussed briefly in our new report, On-Ramps, Intersections, and Exit Routes: A Roadmap for Systems and Industries to Prevent and Disrupt Human Trafficking. This topic was included in the health care section of the report.
"[P]eople with disabilities [are]… especially vulnerable to human trafficking." – U.S. Department of State, Trafficking in Persons Report (2016)
The topic of human trafficking and disabilities is by no means "new" or emerging. Individuals with disabilities have not only been documented as victims of human trafficking in numerous criminal and civil cases, according to The Human Trafficking Legal Center, but some cases have prompted landmark changes to trafficking legislation and the ways in which we understand the crime itself.
Disabilities and Recruitment
Any vulnerable person is at risk for human trafficking, however, individuals with disabilities may face increased risk for several reasons. The Office for Victims of Crime Training and Technical Assistance Center details the vulnerabilities that increase the risk for individuals with disabilities to being trafficked. Some of them are outlined below:
Traffickers may seek out victims with disabilities to gain access to their public benefits such as Supplemental Security Income (SSI) or Social Security Disability Insurance (SSDI) benefits.
Individuals with disabilities may require a caregiver to meet their basic needs and this caregiver can take advantage of this dependency and force them into prostitution or labor. Even if the caregiver themselves is not the trafficker, people with disabilities may have a learned response to comply with caregivers' wishes due to their dependence on them. Therefore, they may have normalized an unequal power dynamic in their relationships, which could carry over into their relationship with a trafficker or abuser.
Some individuals with disabilities may have difficulties with communication and/or speech. This may affect their ability to get help and report the abuse they are suffering and could require them to depend on their trafficker for interpretation. For these victims, suffering in silence takes on a very literal meaning.
People with disabilities may be sheltered and isolated and therefore crave friendships and relationships. In one example from the National Human Trafficking Hotline, an adult potential victim with a developmental disability was recruited from a recreational and vocational training center. The potential trafficker posed as a boyfriend and made the victim believe that counselors, family, and friends did not want her to be an independent adult. He used her fear of being treated as a child against her, which caused her to be isolated from those looking after her interests. He then convinced her to engage in commercial sex out of their home.
People with disabilities may be desensitized to touch due to isolation, a lack of informed sex education, or medical procedures related to their disability. They may be unaware of their right to object or reject unwanted touching. They may be unsure of what constitutes a crime and what their rights are as a victim of a crime.
Traffickers may also target individuals with disabilities because of the social discrimination and prejudice they face.  This can cause authorities and even their own family and friends to not believe victims when they report their abuse. This is especially true for victims with disabilities that affect intellectual, cognitive, or communication functions or those individuals with mental health diagnoses. In some cases the National Hotline has seen, it has required nonprofit organizations to add their voice to the victim's report before their experience and needs are addressed properly.
"I was born disabled and that is what led me to be vulnerable to being trafficked…[My trafficker] played on that fear that my parents [instilled in me] that I couldn't hold down a real job or support myself. Like this is the only thing I'll ever amount to." – Sex trafficking survivor from Polaris Survivor Focus Group
From January 2015 to December 2017, the National Human Trafficking Hotline has documented 2,116 potential victims that had a pre-existing health concern or disability immediately prior to their trafficking situation. This includes a possible physical disability, mental health diagnosis, substance use concern, or intellectual/developmental disability.
Recruitment from drug rehabilitation centers and behavioral and mental health centers have also been documented in cases from the National Human Trafficking Hotline. Since January 2015, the Hotline has learned of 105 potential victims recruited at these types of facilities. In some cases, the recruiter is another patient who is sent into the facility by the trafficker to lure out victims who may be questioning their decision to seek and continue treatment. More research is needed in this area, but it is a growing concern.
Disability Support Services for Survivors
Many times, illnesses and injuries sustained during the trafficking experience may result in lasting health concerns and disabilities such as traumatic brain injuries, PTSD, physical disabilities, etc.  It is important for the criminal justice system and non-profit organizations serving trafficking victims to make sure they are able to adequately serve individuals with disabilities. This goes beyond ensuring offices and shelters are ADA compliant and free of any physical barriers, but also should include having ASL interpreters, assistive communication devices, and being adaptive to the needs of individuals with service animals.
One of the recommendations from the Polaris report is for health care professionals working with individuals at risk for human trafficking to engage in prevention efforts with their patients and clients.  Health care and social service facilities such as behavioral and mental health centers, drug rehabilitation centers, residential care facilities, and even vocational training centers, which tend to serve patients or clients with disabilities, can consider sharing information and materials to help prevent the harm of trafficking in the first place. PSAs in waiting rooms, community prevention workshops, materials on healthy relationships, or simply having educational and trauma-informed one-on-one conversations with at-risk clients are some ideas to start.
But one agency cannot do it all. Creating interdisciplinary partnerships with other speciality service organizations will be key in meeting the range of needs for victims with disabilities. One exemplary model is from the National Disability Rights Network (NDRN) and The Human Trafficking Legal Center. The two organizations work together to develop trainings, create materials, and engage in awareness and prevention measures to address trafficking of persons with disabilities. NDRN trains and provides technical assistance to the congressional mandated and federally funded Protection and Advocacy (P&A) system.  This system protects and advocates for people with disabilities, especially against abuse. This partnership with HT Legal Center will allow human trafficking advocates to join the conversation on how to address and prevent human trafficking of persons with disabilities.
For more information on human trafficking recruitment involving individuals with disabilities, please visit the following outstanding resources: