New Tool for Temporary Migrant Workers Seeks to Reduce Risk for Trafficking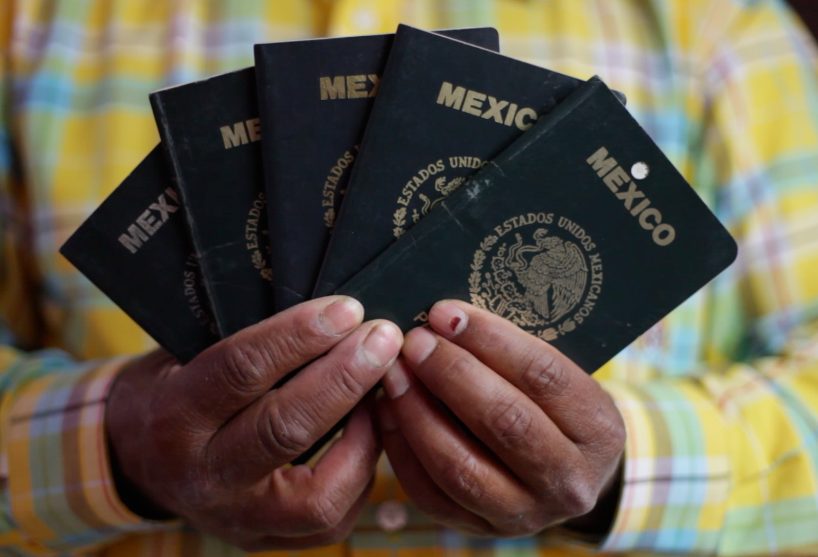 Each year, over 100,000 Mexican workers are brought for work in the U.S. on H-2A and H-2B visas in industries such as agriculture, forestry, travelling carnivals, and landscaping. Despite their legal status in the U.S., many temporary migrant workers are subjected to dangerous conditions, low pay, and other factors that put them at a high risk for trafficking. The system of labor recruitment, through which these workers obtain their visas before arriving in the U.S., is designed in a way that leaves workers vulnerable to abuse by unscrupulous recruiters and employers.
A report by Centro de los Derechos Migrante, Inc. found that 58% of H-2 workers surveyed had paid an illegal recruitment fee just for the opportunity to apply for a visa, investing a considerable amount of their family's income and savings just to obtain a job. At the same time, however, over half (52%) reported never being shown a contract of any kind. This means that workers are often relying solely on promises made by recruiters.
This lack of security is compounded by the fact that nearly half (47%) of workers surveyed had taken out a loan to cover pre-employment costs. Incurring debt means that when workers are subjected to poor or illegal working conditions, they are forced to make the difficult decision to either continue working at significant risk to their security and health, or to return to Mexico with debts they are unable to repay. Furthermore, one in ten workers was found to have been a victim of recruitment fraud – wherein a recruiter charges a worker a recruitment fee for a non-existent job.
At the heart of this problem is a fundamental lack of access to information related to labor recruitment. Who is the recruiter? Is this job offer legitimate? Will I be paid what the recruiter is promising? What is the name of the company where I will work? Is this a fraud? Once approached by a recruiter, workers often find themselves unable to find answers for even basic questions about recruitment. Given the economic hardship that ravages rural Mexico, many workers opt to take the risk and pay the fee, knowing that the possibility of obtaining a work visa might be the difference between being able to afford school for their children or not.
But a new initiative is changing all of this. Contratados.org, an innovative tool for migrant workers, is shifting the balance of power in recruitment by giving people along the migrant stream access to previously unpublished information about recruiters and U.S. employers. Migrants can contribute their own Yelp-style reviews, sharing real-time information about conditions along the migrant stream. When they are considering a job offer, people can now turn to Contratados to make informed decisions about whether and with which businesses to migrate. Contratados.org was designed by Centro de los Derechos del Migrante in collaboration with the Migrant Defense Committee, Research.Action.Design, and Studio Rev-.
Sarah Farr coordinates the Justice in Recruitment Project at Centro de los Derechos del Migrante, Inc. She co-designed Contratados.org, CDM's groundbreaking new tool that increases transparency and accountability in international labor recruitment.
Centro de los Derechos del Migrante, Inc. (Center for Migrant Rights, or CDM), is a transnational non-profit migrant rights organization with offices in Mexico City, Mexico; Juxtlahuaca, Oaxaca; and Baltimore, Maryland. CDM envisions a world where migrant workers rights are respected and laws and policies reflect their voices. CDM seeks to remove the US-Mexico border as a barrier to justice for Mexico-based migrant workers.