Human Trafficking Search Aims to Increase Public Awareness and Facilitate the Elimination of Human Trafficking World Wide.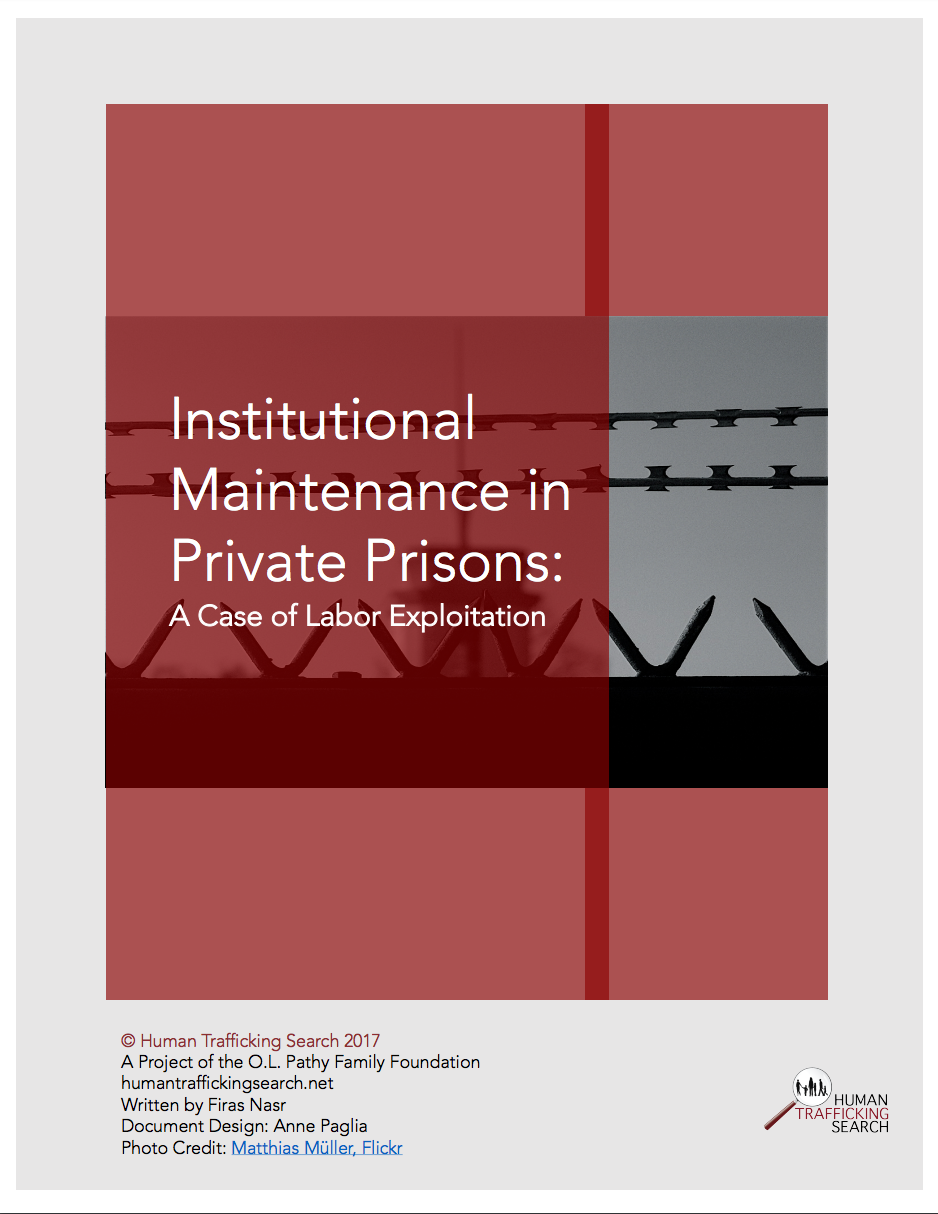 Action Required: Recommendations for Stakeholders Against Labor Exploitation in Private Prisons
Human Trafficking Search recently published a study which examines the use of labor in private prisons, finding that private prisons are not required to pay inmates a fair wage for the work they do, despite being able to make a profit. This is the third in a blog series to summarize the research.
What are you interested in learning?